Faster VelociRaptor to race out
Leaked spec details fifth-gen drive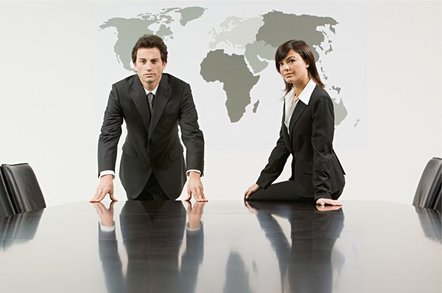 A leaked Western Digital technical spec describes a larger capacity and faster VelociRaptor drive.
VelociRaptor is WD's 2.5-inch enterprise SATA drive that spins at 10,000rpm, holds up to 300GB and comes with a 3Gbit/s SATA interface. It can be bought with a 3.5-inch bay mounting frame.
The faster VelociRaptor is expected to arrive this quarter and the spec PDF looks genuine.
It describes a fifth-generation Velociraptor, termed the VR200M, and says it has a 145MB/sec sustained transfer speed, a capacity of up to 600GB and a 32MB cache - twice as much as before. The drive dimensions, with a 15mm height, have not changed, indicating that the platter count remains at two. This means that the per-platter capacity is 300GB.
WD says the new VelociRaptor is up to 15 per cent faster than the previous one. The tech spec warns that use of the drive in notebook computers is not condoned, presumably because of heat problems. It also says that the drive has Rotary Acceleration Feed Forward (RAFF) vibration control technology to reduce vibration in multi-drive chassis.
No other supplier produces a 10K SATA interface drive. Seagate has a 600GB, Savvio 10.4, 2.5-inch drive which is pretty close in specification but it has a 6Gbit/s SAS interface and three platters. Perhaps we'll see Seagate introduce a two-platter, 600GB model.
The existence of the technical specification suggests an announcement is close - and then we'll hear about prices and availability. Presumably the pricing balance versus SSDs will be carefully worked out to reflect the faster speed and lower capacity of SSDs. ®
Sponsored: Minds Mastering Machines - Call for papers now open