Toshiba readies flash process shrink
Following Micron below 30nm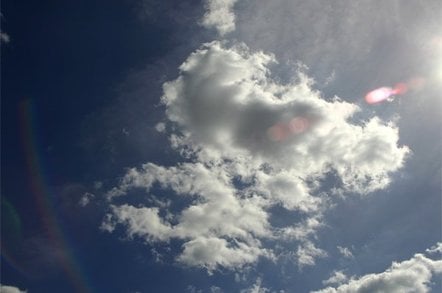 Toshiba is readying itself to produce flash with a sub-30nm process, trying to catch up with Intel and Micron's 25nm process.
Reuters reports from a Nikkei story that Toshiba will intro 29-25nm process flash product in the second half of this year and a 24-20nm product perhaps as early as 2012.
Toshiba currently produces flash chips on 43nm and 32nm processes. A smaller process means more flash chips can be made on a wafer, a lower cost per chip and that more flash can be crammed into a device - increasing its capacity.
Intel and Micron announced a 25nm process earlier this year and are using the lower cost per chip to increase their profits rather than lower prices. Toshiba has bought NAND flash manufacturing product from ASML, based in the Netherlands, which produces immersion lithography systems. Its latest TWINSCAN NXT:1950i product enables flash manufacturers to go below a 32nm process.
In July last year, ASML subsidiary Brion Technologies reached a preferred supplier agreement with Toshiba to implement a suite of computational lithography products for Toshiba's 3X nm and 2X nm node devices. The technologies involved include Extreme Ultraviolet (EUV) imaging which is needed for the smaller process sizes.
A Toshiba spokesperson said Toshiba should produce flash chips on a 29nm to 20nm process in the second half of this year but had not decided whether the process would be above or below 25nm. Toshiba is also talking to ASML about potentially buying EUV-based equipment.
Toshiba has recently taken a stake in flash storage array supplier Violin Memory, along with agreeing a flash supply deal. It has also just committed to increasing its flash production capacity. ®
Sponsored: Minds Mastering Machines - Call for papers now open