Apple's iPad - 'Will It Blend?'
Too big? We'll fix that
Apple's iPad, released Saturday, has been scrutinized by hundreds of reviewers, disassembled by iFixIt and others, and fiscally analyzed by Wall Street, but it wasn't until Monday that the most pressing question about the "magical and revolutionary" device was answered.
That question, of course, is: Will it blend?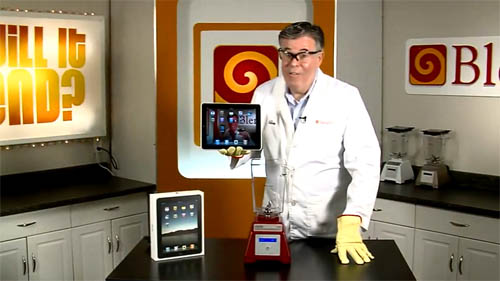 Too big for the blender? Hmm...
Tens of millions of YouTubers have watched Blendtec's deadpan blendologist Tom Dickson over the years as he has popped a series of devices and ingredients into his company's voracious Total Blender to answer that pressing question.
Into the maw of that industrial-strength yet designed-for-the-home machine have gone, among many other things, an iPhone, a half-dozen Bic lighters, a gaggle of glow sticks, and a can of Coca-Cola along with a rotisserie chicken - which resulted in the tasty smoothie known as a Cochicken.
Today, it was the iPad's turn. Of course, you fans of the "Will It Blend?" series know well that the mouth of the Total Blender is too small into which to slip an iPad. But worry not, as Dickson has a straightforward methodology for overcoming that obstacle.
You can observe Dickson's technique, and discover the fate of the fanbois' delight here.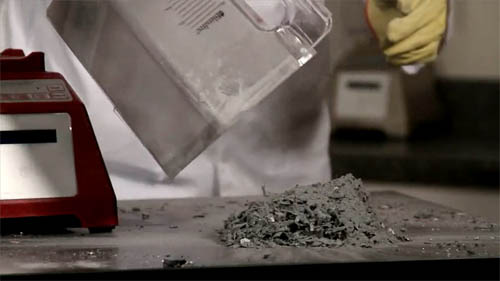 $499 of smokin' industrial waste
Somewhere in a corner office at Cupertino's One Infinite Loop, we can only imagine, a certain "CEO of the Decade" is not amused. ®
Sponsored: Minds Mastering Machines - Call for papers now open