Elgato Netstream DTT networkable TV tuner
Freeview, streamed across your home network
I had it streaming to a MacBook Air running EyeTV 3.3.1, and to an Acer Aspire 1810TZ running first Windows Media Center (WMC) and, later, Terratec Home Cinema (THC).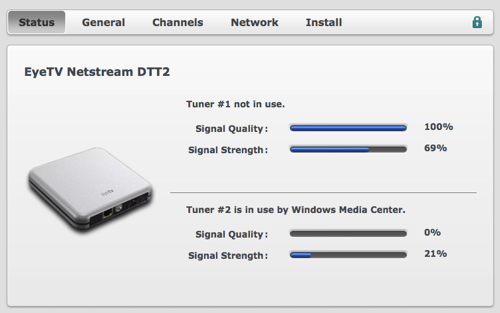 Whatever your playback platform, there's a generic web UI too
Unsurprisingly, given Elgato's heritage as a Mac developer, the Air experience was by far the superior of the two. It wasn't just that the software was better, but the installation process was smoother and easier.
NetStream DTT's two tuners can be accessed separately and are allocated dynamically. Client One gets the first free tuner then Client Two gets the next one. If Client Three tries to access the box, it can wrest away ownership of a tuner provided the user can key in the correct PIN code. If Client One has already dropped out, that first tuner is assigned to the new user.
If there's only one client, it can make use of both tuners, flipping between them, or using one as a picture-in-picture source.
EyeTV masks this architecture, and treats NetStream DTT has a single-tuner device. WMC and THC both see it as a twin-tuner gadget, and it's too easy to find yourself setting up both tuners, one after the other. Now, this may be the correct thing to do, so that these playback apps can access whichever tuner NetStream DDT may assign them. Or not - no clear guidance is provided.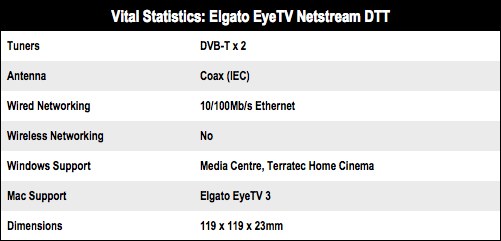 Sponsored: Minds Mastering Machines - Call for papers now open