Apple borgs (alleged) iPad chip designers
Intrinsity vanishes into Jobsian embrace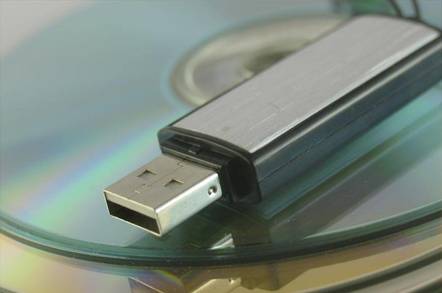 Apple has consumed at least part of Intrinsity, a small microprocessor outfit that allegedly designed the chip at the heart of the iPad, according to a report citing the LinkedIn profiles of multiple Intrinsity employees.
Last week, EDN reported that Intrinsity had been sold, and guessed that Apple was the buyer. Then on Friday, a day before the iPad launch, Macrumors turned up LinkedIn profiles indicating that a trio of Intrinsity engineers had entered the Cupertino cult. Two of these profiles were subsequently changed, but the third still indicates that one of these engineers is working for Apple as of April 1.
Incidentally, the Intrinsity website is not available - it's "currently under construction."
EDN and others have long speculated that the 1GHz A4 chip driving the iPad was designed by Intrinsity and manufactured by Samsung. Last year, Samsung said it had teamed with Instrinsity on a 1GHz ARM chip known as the Hummingbird, and Samsung manufacturers the ARM chips underpinning the Apple iPhone.
In 2008, Apple acquired boutique chip designer PA Semi, and later that year Steve Jobs indicated that PA engineers would build "systems-on-chips" for future versions of the iPhone and iPad, and it was widely assumed that the PA team was behind the iPad's A4. But industry rumor indicates that many PA employees - including those who once ran the company - have left following Apple's takeover.
No word on whether Steve Jobs has hired a team of assassins to hunt them down and strangle them with black mock turtlenecks.
Intrinsity traces its roots to Exponential Technology, a company that worked to build ultra-fast PowerPC chips for the Apple Mac back in the 1990s. Apple was an investor in Exponential and it was quoted in a press release trumpeting the company's chips. But the two soon had a falling out, with Apple declining to actually use the chips and Exponential suing the Mac maker.
Which is not to say we're reading some sort of nefarious plot into Apple hiring those Intrinsity chip engineers. Presumably, Jobs wants them for their chip engineering skills. ®
Sponsored: Minds Mastering Machines - Call for papers now open