God of War III
Greece is the word
My biggest problem with God of War III, maybe because I'm a woman, is I don't really like being Kratos. Yes, we all know his main motivation is a massive revenge fest, and the son must kill the father, blah, blah, blah, but to become completely immersed in a game it would be nice to believe you had some higher purpose.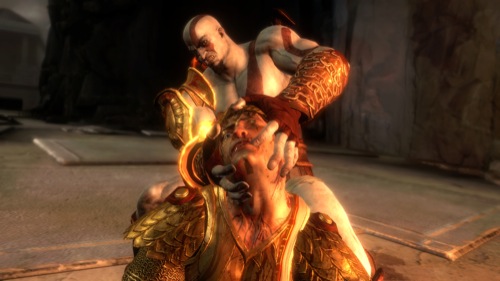 Is there not more to life, O Zeus, than squeezing heads 'til they burst?
At least you could be on a mission to free a city from the tyranny of the Gods or something like that. Instead, your entire motivation seems to be killing a lot, kicking dogs and taking part in mini sex games. Where's the empathy, or am I missing the point? The reading of hackneyed phrases from books on plinths seems contrived and pointless, hence the 90 per cent.
Verdict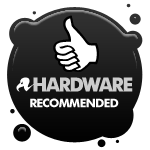 It's fair to say that God of War III has taken the formula to its most advanced point so far. It is at its most basic level a game based on visceral bloodshed, with some quick time events and puzzles thrown in. If you are looking for some kind of deep, meaningful gaming epiphany you'll be a little disappointed. However, I had a lot of fun playing it, and the epic visuals more than matched my expectations.
Should you buy this game? Assuming you want something mindlessly violent with breathtaking visuals, and you aren't worried about how it addresses the underlying meaning of existence, then yes. If this is the final instalment of the God of War series - wait till the end of the credits - it is determined to go out with an epic bang. It is also an amazing showcase for your PS3, and sets a shining visual example for other gaming studios to strive for.
Some recent reghardware games reviews…

Splinter Cell:
Conviction
Dead 2 Rights:
Retribution
Heavy Rain
Bioshock 2
Sponsored: Minds Mastering Machines - Call for papers now open

God of War III
Seek bloody vengeance against the Gods of Olympus. Available on PS3 only.