God of War III
Greece is the word
The first encounter with Poseidon is a visual feast of water, crabs legs and horse heads. I found it funny that after this first epic battle you finish Poseidon off with a couple of kicks to the nuts and a head butt. I guess fighting gods successfully is all about knowing their weak points.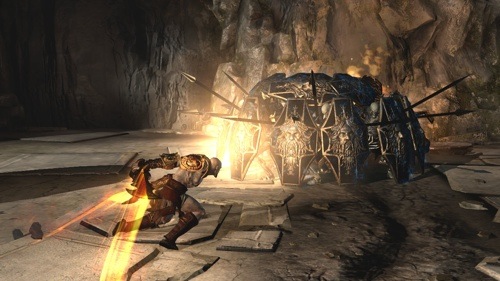 Testicles to Testudos
Quick Time Events – with button smashing RSI moments – have been part of the God of War trilogy since the beginning. Unfortunately, these days they just seem a bit outmoded. Developer Santa Monica Studios has shown that it is aware of this: it's brought in flashing icons at the edge of the screen that correspond to the button placement on your sixaxis controller, such as a cross at the bottom, a square on the left.
I liked this because they are in your peripheral vision so they don't disturb gameplay for the experienced player, but assist those still new to the Quick Time Events concept.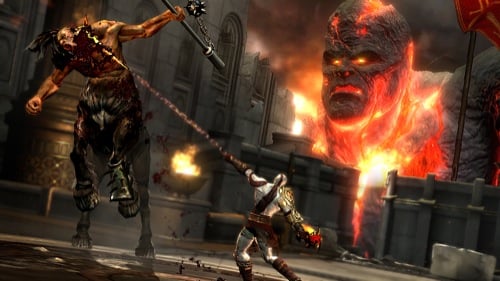 The boss levels are a blast
After you punch out Poseidon, you get in a nasty tiff with Gaia and she drops you down to Hades. It's here that you encounter Gorgons, Minotaurs and dogs modelled on Cerberus. Mauling these mythical monsters makes this game truly exciting, and I can't remember when I last played such a variety of fun boss fights. Ripping chunks of flesh from Hades' midriff with the Chains of Exile was an intensely satisfying experience.
Sponsored: Minds Mastering Machines - Call for papers now open