Motorola Milestone
Review Motorola's recent stock of smartphones has been an impressive return to form after a few years of style phone stasis.
The Milestone runs on the latest, 2.0 version of Android, delivering an easy-to-use icon-based UI which allows you to scatter widgets across three different home pages. It's quite a hefty handful though its relative slimness means it's not too much of a drag on the pocket.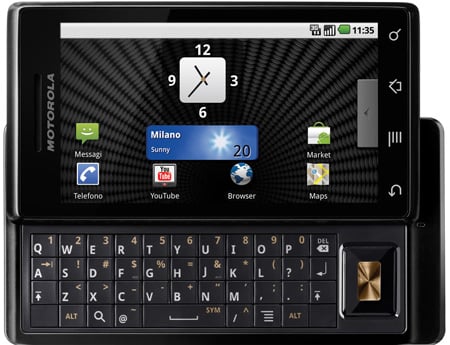 The broad dimensions means there's room for a bigger than average keyboard, with 40 keys over four lines, plus a large five-way navpad which luxuriates in its own wide space at the side. Whether you consider this space well used or would have preferred more keys is a moot point.
The keys are fairly big but they sit flat, and would have benefited from being ridged or raised in the middle – they're okay, but they could have been better, especially when you try to get up a bit of speed.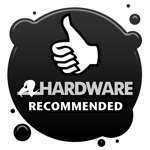 The expansive 3.7in capacitive screen is a bit of a gem, however: clear and bright, plus it supports multi-touch pinch and zoom, which always gets our vote for web browsing ease.
You may have heard about the marvellous Motoblur feature on Motorola's Dext phone which pulls together all your social networking updates and displays them on your homepage, but don't look for it here. Motorola has inexplicably chosen not to include it. There is, however, a decent 5Mp camera and Assisted GPS supported by Google Maps. ®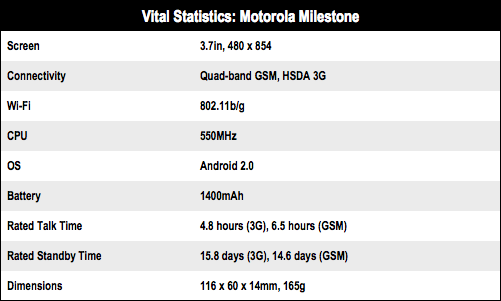 Next: Nokia E72
COMMENTS
Make you mind up!
Since when did your comments in December,
"it doesn't quite cut it in the quality stakes. Images suffer badly from light saturation and capture easily blurs unless you hold it extremely still. Colours tend to look flat and lifeless, while noise creeps in all too readily and isn't really as sharp as we might have expected from a 5Mp shooter. It might be able to boast a couple of megapixels more than the iPhone, but we couldn't in all honesty say it takes better pictures. Video drops the quality even more and while we wouldn't be ashamed to use it to post on Youtube, we probably wouldn't want to shout about it either."
and the blurry, washed out sample shots that followed, suddenly turn into the verdict of "a decent camera" in this review?
http://www.reghardware.co.uk/2009/12/17/review_phone_motorola_milestone/page3.html
http://www.eurodroid.com/2010/02/angry-european-milestone-users-launch-facebook-terror-attack-on-motorola/
Funny Thing...
It's funny how the Milestone received a decent review, while the Droid (identical phone) review was an "It's not an iPhone" critique.
2.1 now
just thought i would add that ota updates are now happening which upgrades the firmware to 2.1. the machine is much better now with none of the audio glitching whith headphones, live wallpapers, 9 home screens and most of all the machine is now fast with a lot less lag than on 2.01.
if you havent upgraded to 2.1 or it refuses you can do it manually, you wont want ot go back.
now roll on flash 10.