LG InTouch Max GW620
Review Joining Samsung's Genio at the lower end of the full flavour keyboard scale - though it's still around twice the price - LG's evocatively named inTouch Max puts its focus firmly on social networking.
The SNS icon on the home page allows you to set up your Facebook, Twitter and Bebo accounts, notifying you of updates and integrating your Facebook info into your contacts folder.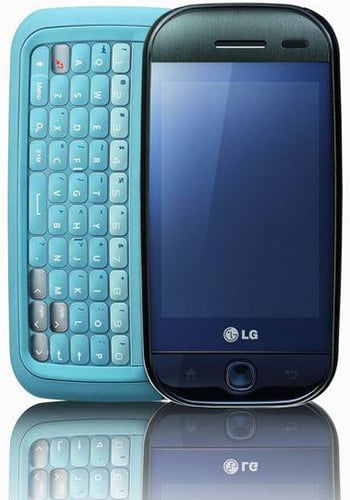 It's no lightweight and the keyboard is a bit of a monster, rivalling only the HTC Touch Pro 2 for size, with 48 keys spread over five lines – all to the good as far as usability is concerned. They're nicely rounded and easy to find under the thumbs too with room for dedicated number and arrow keys, plus a host of extra symbols available via the shift key – it's easily one of the best slide-out models we've used.
The resistive 3.2in touchscreen is a bit of a let-down though, since it appears to have had a sensitivity bypass, regularly needing additional presses to get it to acknowledge our wishes.
And while the LG is based on the happening Android OS, it runs version 1.5 version rather than the current 2.1 variety. That said, you have the choice of using the standard Android UI or one based on LG's S-Class, which orders your widgets into genres. The 5Mp camera meanwhile isn't bad for quality, but it's one of the slowest cameras we've come across. ®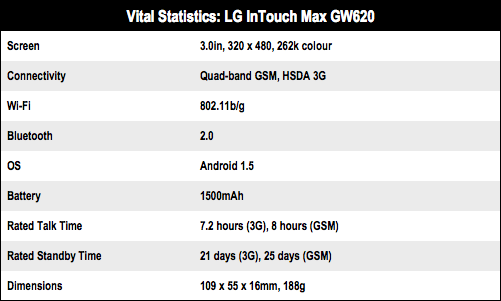 Next: Motorola Milestone
Sponsored: RAID: End of an era?

LG InTouch Max GW620
Price:
Sim-free: £350 RRP