Acer prices up skinny, long-running Timeline X laptops for UK
Sexy Ethos mobile multimedia machine too
Acer has priced up its sleek Timeline X laptop line for the UK. It also said today when it plans to release the first of its new line of Ethos entertainment notebooks over here.
The first Timeline X machines will ship in May: the x745 and x741. Both ranges will feature 14in, 15.6in and 17.3in models - 3820, 4820 and 5820 - with the x741 models equipped with Intel Core i3 and i5 processors. The X745 line also includes Core i7 versions.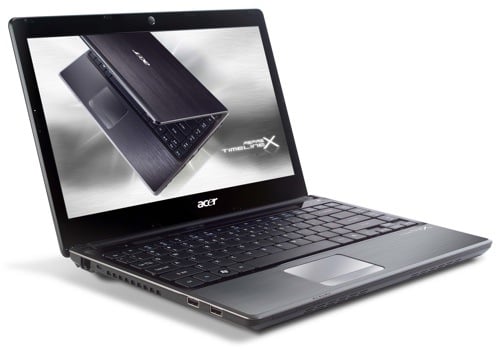 Long runner: Acer's Timeline X x745 3820
Some will have 1080p screens, others 720p versions, all LED backlit. All will incorporate an HDMI port, 802.11n Wi-Fi, Bluetooth 2.1, Gigabit Ethernet and Dolby Theatre 3 audio technology to deliver virtual 5.1 surround sound through the laptops' two built-in speakers or headphones.
Some versions have integrated graphics, other AMD ATI Mobility Radeon 5000-series GPUs.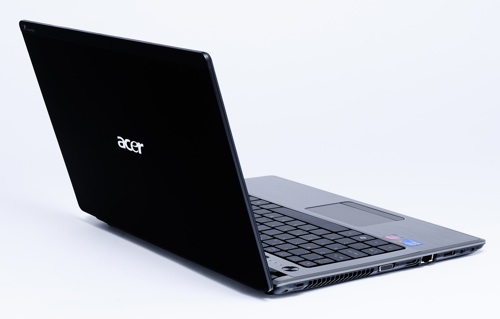 Available with 13.3, 14.0 (above) and 15.6in LED screens
Acer will initially offer Timeline Xs with six-cell batteries good, it claimed, for eight-hour runtimes. These will be priced from £600. Soon after, nine-cell models delivering 12 hours' battery life will debut at £800.
The Aspire Ethos 8943G won't arrive until the end of June and cost £1100. For your money, you get a notebook with an 18.4in 1920 x 1080 display, true 5.1 audio thanks to four up- and front-facing speakers and a down-facing sub-woofer. It has space for two 640GB hard drives.
Again, Core i5 and i7 CPUs are the order of the day, and the aforementioned Mobility Radeon 5000-series graphics - Acer said there will be no Ethos machines with integrated graphics.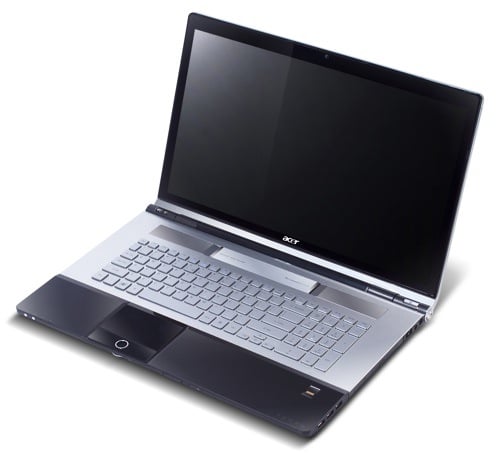 Ethos: the touchpad is also a backlit control panel
The initial model have a multi-format DVD writer, but Blu-ray versions will follow. Ditto models with 15.6in screens, the latter in Q3.
All of them will have 802.11n Wi-Fi, Bluetooth 2.1 and Gigabit Ethernet. ®
COMMENTS
Handsome beastie
But I'm wondering what quality plastics and metals will be used to build this thing. Acer have produced some nice pieces of hardware, but all the ones I've tried have been let down by the eggbox construction and nasty materials.
By contrast, Lenovo don't really score on style, but their construction and use of materials is second to none.
bah
You had me up to "Radeon". I was thinking that this would be a nice little machine for a bit of work, but there's no fking way I am subjecting myself to ATI-s piss-poor Linux drivers again.
Probably back to plan "A", get a nice sturdy Macbook Pro, and triple boot it.
Windows too
From my experience, their drivers can be a bit b*ll*x on Windows too :(
"True 5.1 audio"
With only 4 speakers and a sub-woofer? I think not.
Quite apart from the fact that truly "True 5.1 audio" would have two speakers position behind the listener, 5.1 audio requires FIVE speakers and a sub-woofer.