Sony Ericsson Vivaz
Symbian snapper with HD video
The screen features two menus top and bottom – one includes shortcuts to keypad, media, messaging and web search. The other has links to your favourite contacts, your Twitter account, an animated screensaver, your picture gallery and a customisable shortcuts list. Even though there's a Facebook app on board too, bizarrely you can't include it in the menu bar. You can also access each of the menu features by brushing the screen right or left, so they function as separate home pages. The hard menu button at the bottom brings up your menu in either icon or list form.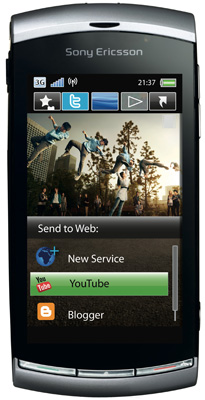 Its resistive touchscreen seems rather old tech but is up to the job all the same
Call quality was fine through the onboard speaker, never cracking up or sounding unduly cramped though it could perhaps have gone a bit louder. It's a shame smart dialling wasn't included in the keypad options though (or voice dialling, come to that).
The camera is a major point of interest with the Vivaz, but less for its photo capability – it's eclipsed by the 12Mp Sony Ericsson Satio – than for its HD video recording skills. It takes around five seconds to launch, so it's not the quickest but it offers a maximum resolution of 3264 x 2448 pixels and features include face and smile detection, geotagging, a macro mode and a panorama option that automatically takes three pics through a 45-degree angle and stitches them together, though the joins can sometimes be a bit too obvious.
You can switch between 4:3 and widescreen 16:9 ratio when taking pics, though the latter will drop the resolution to 6Mp. There's also touch focus; just press any point on the screen viewfinder to select as the focal point and it will automatically take a snap. Taking a pic requires a very firm press on the shutter button, and it's easy to make a half press to set the autofocus before you snap.
Picture quality is exceptionally good if you have decent light, though we found a little too much noise creeping in with dimmer conditions. However, there is a night mode option that does it's best to compensate and can make for some very interesting scenes as the sample shots reveal. Overall, colours are bright and realistic with sharp edges and a minimum of purple fringing. The autofocus is swift and definitely gives the camera an edge when shooting close-up objects.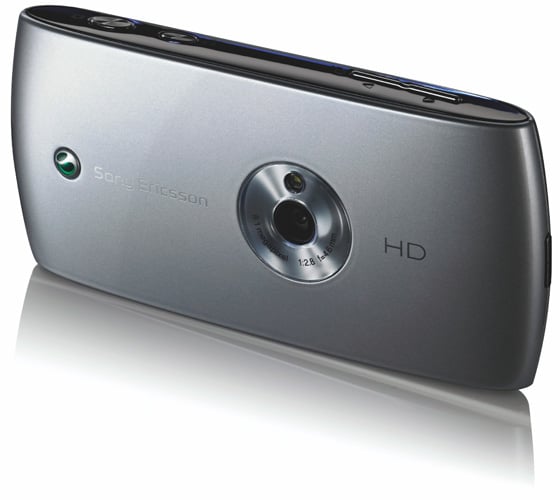 The light next to the lens only works with video capture
Video is even better served. At 24fps the frame rate will suit some, but not others, nevertheless, the quality is among the best we've ever seen on a camphone. Movement is smooth and the continuous autofocus feature means it will constantly readjust to keep what you're aiming at sharp and clear at all times, though there can be a little delay if you move too quickly. As is the norm, the digital zoom has its shortcomings regarding pixellation, but with higher resolution of the stills faring better than video.
Sponsored: Minds Mastering Machines - Call for papers now open