Push email is an option, as is instant messaging, and there are options to use a full-screen Qwerty keyboard, mini Qwerty – so tiny you'll need the stylus to use it – or predictive text on the alphanumeric keypad.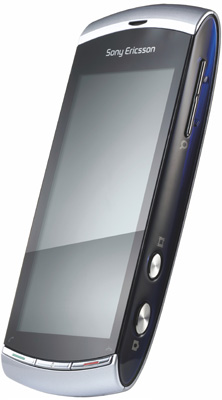 The merging of photography with telephony continues apace
There's a trial version of QuickOffice, allowing you create and view Word, Excel and PowerPoint docs, as well as a PDF viewer. You'll need to pay extra for the full QuickOffice app though. Using RoadSync, you can sync your important info while you're on the move using your phone network or Wi-Fi Internet connection. Other apps include the WorldMate travel advisor and a spirit level.
The A-GPS functionality is supported by Google Maps and WisePilot satnav. This has all the usual sat nav features including voice guidance, route planning, 3D map views, POI and speed camera alerts but it won't allow you to store maps – you have to download them as you need them. Battery life proved to be reasonable rather than spectacular, granting us around a day and a half of fairly heavy use, so pretty much on a par with most modern smart phones.
Verdict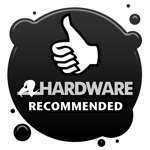 The Vivaz is a beautifully finished style phone that's backed up by a wealth of smart phone functionality and a genuinely marvellous camera. The HD 720p recording is quite possibly the best we've seen and the still camera is no slouch either, though we missed Cybershot goodies like the BestPic option.
Symbian, which has been suffering recently in comparison with Android and even Windows Mobile, is far from the lame duck it once was, and Sony Ericsson has done a good job of sexing it up with an attractive UI and easy usability. We'd have liked a capacitive screen, but otherwise, it's a terrific mix of style and function. ®
More Phone reviews…

Sony Ericsson
Satio
Samsung
i8910 Omnia HD
LG GC900
Viewty Smart
Nokia
N97 Mini

Sony Ericsson Vivaz
Great looks, smart functionality and a cracking HD video camera.
COMMENTS
Looks alright
But it's clearly no 6310i
Hi
sorry to sound like such a nood but when i record hd video on the sony erikson viviaz how can I watch it on my hd tv? will I need to burn it too blueray or hd dvd
hi
sorry for being a noob but I was just wondering if I record a video on my sony erikson viviaz in HD and I then want to watch it on my HD tv or my HD computer screen will I need to burn it to bluray or HD dvd
Okay...
Okay, so the new GUI is being built on the Qt cross-platform application and UI framework if you want precision. I'm sure anyone reading would know what was meant.
So you prefer S60v3. Wow, each to their own I guess. That came in 2005 no? In the mobile world that is ancient. Of course you haven't mention which feature pack of S60v3 you mean, but they all look and feel the same anyway I guess.
Of course S60v5 is "newer", but it's built on the same old stuff and has the same look and feel and weird quirks.
At least we've had no smug iPhone GUI replies to this.
Anyway, onwards and upwards hopefully/eventually.
Qt
Qt isn't an interface.
S60 is hardly ancient. I still prefer using my S60v3 phone to even Android. Android looks and runs like Windows 95.