Sony Ericsson Vivaz
Symbian snapper with HD video
Review Sony Ericsson's latest style phone certainly cuts a dash with its unique curvy shape. But its focus is on HD video capture, rather than just movie viewing, with its 8.1Mp stills camera also capable of recording moving images in 720p HD. With Wi-Fi, HSDPA 3G, A-GPS and social networking apps, the Vivaz adds up to much more than a mere fashion phone.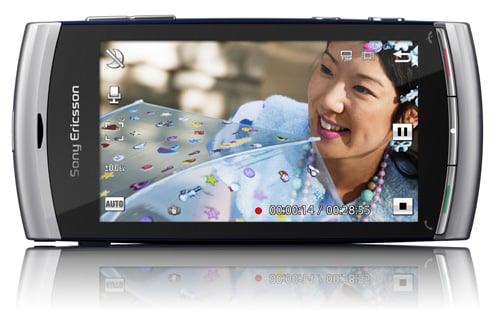 Image conscious: Sony Ericsson's Vivaz
High marks for Sony Ericsson on the design front – the Vivaz is stylish sliver of seamless cool. The sloping lines that top and tail the front look good enough and, at the bottom, just a thin curved strip of three buttons: call start and stop, plus menu. From the side, it's all space age minimalism with a dynamic curve running through three sides. SE calls it 'human curvature'. While it doesn't look like any human we're aware of – with its blue-black sheen on the sides and choice of metallic silver, black, blue or red – frankly, it looks gorgeous.
It has a volume rocker, which doubles as a camera zoom, plus two dedicated buttons for both still and video cameras. There's a micro USB slot – yes, SE is steadily saying goodbye to its ill-starred FastPort – covered by a plastic grommet and a 3.5mm headphone jack tucked into the corner. On the back is the slightly recessed camera lens and LED flash set in a perfect circle. It feels comfy in the hand too, not big or heavy at 107 x 52 x 13mm and 97g, yet still feeling substantial.
The 3.2in TFT LCD touch screen promises over 16m colours and a resolution of 360 x 640 pixels. It's impressively sharp and detailed but suffers from that old resistive handicap and has possibly been included to help keep the price down. Then again, the screen choice could be because the phone's been in development since before capacitive established itself as the only type of touchscreen that can consistently deliver the kind of complex functionality demanded by today's smartphones.
That said, we've certainly seen much worse – LG's GW620 comes to mind – and we found it more sensitive than most when it came to distinguishing between our brushes and presses, and though there's a stylus in the box, we never felt the need for it. The screen could have done with an anti-grease coating though, since it tends to be a bit of a fingerprint magnet.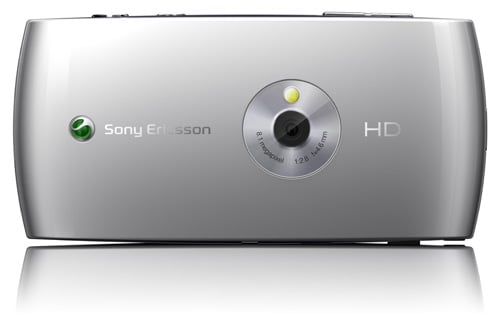 Nifty autofocus but, alas, a digital zoom
The Vivaz runs the Symbian S60 5th edition operating system, though SE has contributed its own home page interface and it generally looks and acts better than many of Nokia's recent implementations of the OS. There's still that annoying thing with Symbian where lists require a double press, while icons need only a single press, which necessitates a bit of a learning curve. The 720MHz processor proved more than capable of handling the functionality though; flitting between apps was generally nippy and we didn't detect any lag when browsing or watching video.
COMMENTS
Looks alright
But it's clearly no 6310i
Hi
sorry to sound like such a nood but when i record hd video on the sony erikson viviaz how can I watch it on my hd tv? will I need to burn it too blueray or hd dvd
hi
sorry for being a noob but I was just wondering if I record a video on my sony erikson viviaz in HD and I then want to watch it on my HD tv or my HD computer screen will I need to burn it to bluray or HD dvd
Okay...
Okay, so the new GUI is being built on the Qt cross-platform application and UI framework if you want precision. I'm sure anyone reading would know what was meant.
So you prefer S60v3. Wow, each to their own I guess. That came in 2005 no? In the mobile world that is ancient. Of course you haven't mention which feature pack of S60v3 you mean, but they all look and feel the same anyway I guess.
Of course S60v5 is "newer", but it's built on the same old stuff and has the same look and feel and weird quirks.
At least we've had no smug iPhone GUI replies to this.
Anyway, onwards and upwards hopefully/eventually.
Qt
Qt isn't an interface.
S60 is hardly ancient. I still prefer using my S60v3 phone to even Android. Android looks and runs like Windows 95.