Microsoft's age of innocence ends with Select death
Promise big, buy low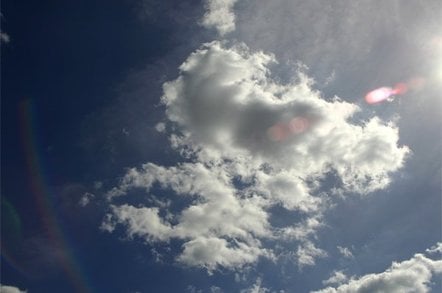 Microsoft has ended its first ever - and possibly most generous - program for people buying copies of Windows in bulk.
The Select License introduced with Windows NT in 1993 will no longer be offered to customers as of July 1, 2011. Customers are being moved to Select Plus, introduced 18 months ago.
No reason was given for phasing out Select, but the license offered plenty of opportunities to game the system and to extract money from Microsoft without buying software. The program has also grown in complexity during its 17 years as Microsoft has added more products.
Select saw Microsoft give customers discounts on the amount of money they said they expected to spend during the three-year-life of an agreement, rather than the money they'd actually spent. That created an incentive to forecast high for big discounts. Making it even sweeter, Microsoft didn't ask for the money back if you didn't spend what you said you would.
Conversely, customers who forecast too low were penalized as they could not get a retrospective discount from Microsoft.
This meant smart customers, particularly in the mid-market where they were less likely to buy in the kind of volume that landed the biggest discounts, would show Microsoft big plans to spend over the coming three years, get their discounts, and projects would then - ahem - get scaled back.
Under Select, customers could also avoid committing to Microsoft's Software Assurance upgrade license. SA lasts two or three years and pre-qualifies customers for any upgrades to their chosen software that comes along during that time.
Select didn't mandate you had to buy SA, and that meant rather than buy SA and hope an upgrade would be delivered during the lifetime of your contract, you could buy Select if you knew an upgrade was imminent and then add SA - thereby buying your way into the upgrade that came with it.
Directions-on-Microsoft analyst Paul De Groot said Microsoft wants to reduce its number of volume-purchase programs while being able to respond to growing competition. He noted that while some discounting opportunities will have been lost to savvy customers, Microsoft can still make changes that simplify how it charges.
"Microsoft is facing more competition in core areas, like Office and Exchange, that will limit its ability to lock customers in," De Groot said.
"That gives me reason to hope that changes to volume licensing programs, many of which were developed for a very different time by a much smaller Microsoft, will better reflect how business wants to buy software today."
Microsoft said Select Plus would provide automatic price savings for customers purchasing copies of Windows in volume and streamline the contract process by providing a single, organization-wide agreement that never expires. ®
Sponsored: Minds Mastering Machines - Call for papers now open