Samsung WB5000
A 24x superzoom that goes the distance?
The WB5000 performs better when it comes to metering and auto exposure. Using a multi metering system that works out the correct exposure by averaging readings from multiple portions of the frame, the WB5000 delivers images for the most part correctly exposed even in difficult light conditions. Particularly clever is Samsung's spot meter, as it takes the light reading from the focus frame area, rather than the centre, from wherever you select the focus frame to be.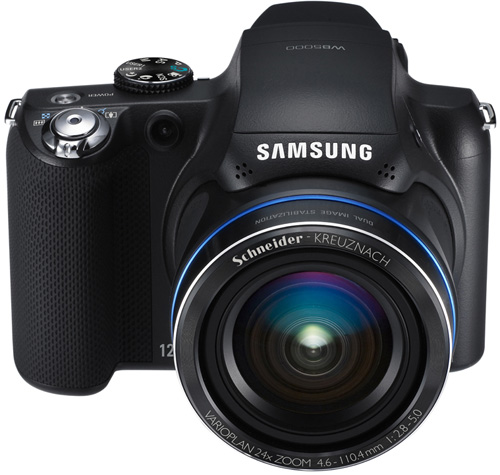 White balance issues revealed themselves in snowy scenes and with artificial light
In challenging lighting, when spot-on exposure cannot be achieved, the camera has a tendency to over-expose rather than under-expose, like many other models. I personally quite like the WB5000's high-key approach, especially since it manages to brighten up the scene without burning out highlights. To help obtain correct exposure in high contrast situations the WB5000 provides a Dynamic Range booster that comes in two strength levels. The first level is mild but nicely lifts the shadows while still looking natural. The stronger setting instead seems to reduce the overall contrast to such an extent that the picture becomes unrealistically flat.
White Balance was, by and large, accurate in daylight scenes, but it found artificial lighting difficult to cope with. In general, image quality was good, but colour reproduction was not always true. In snow scene mode for example I had trouble getting the snow to actually look white since a blue/green cast kept creeping in.
The WB5000 was surprisingly fast to start up, focus, evaluate exposure and commit images to memory in JPEG format, but it became painfully slow when handling RAW files. Continuous shooting was also not a strong point. In standard continuous mode, the camera starts off by taking about 1 frame per second but it progressively slows down after the initial shots to an even slower pace. Using High continuous mode instead, the WB5000 can shoot up to 5.5fps, albeit at the reduced resolution of 3Mp and at the expense of processing time that increases to a whopping 30 seconds.
The Auto Focusing system performed quite well, offering relative fast action and accurate focusing, even in low light. It has four different modes to suit a variety of scenarios: Centre AF; Multi AF; Tracking AF, for moving subjects and Selection AF, for a fine tuned multifocus planes that lets you select up to 35 focus points on a grid on the centre of the frame.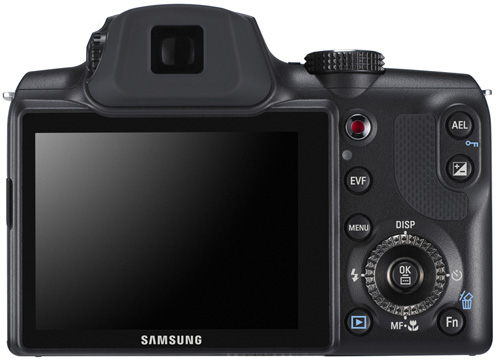 RAW image capture is a nice touch, but impacts upon the performance speed when shooting
Samsung gives a nod to professional photographers by supplying the WB5000 with RAW shooting ability, but its implementation is well below professional standards. Besides the unreasonable slow processing time of approximately 10 seconds, choosing to shoot in RAW format also limits the ISO range available to 64 to 400 only, and the already limping continuous shooting facility.
Sponsored: Minds Mastering Machines - Call for papers now open