Dell Mini 10
A chip off the old block?
We are a little disappointed to see that Dell is not offering Linux or SSD versions of the new Mini and, of course, having to cough up for a Microsoft OS license, even if you don't want it, has a cost implication. So the new Mini 10 range starts at £229, £30 more than the entry level machine in the old range and for that you get a machine with Windows XP. Surely offering an entry level version with Ubuntu pre-loaded would make more sense than upping the price and installing antediluvian XP?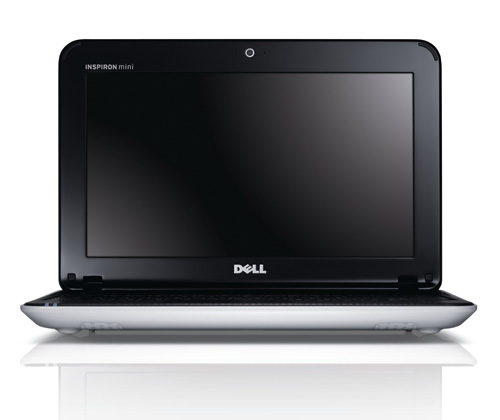 Longer lasting battery, but still typical netbook performance
The Mini 10 also comes with a smaller than usual HDD at 160GB. If you want Windows 7 the cost of your Mini will rise to £280 while an extra 90GB of storage – when on offer, we saw it one day but it was gone the next – will raise the price to £300. For that sort of money you can get a Samsung N220 with Bluetooth and 802.11n Wi-Fi. As is often the case with Dell, offers change rapidly and, on the day this review was completed, the company was offering a 250GB Mini 10 with Windows 7 for £280 which isn't bad value.
Verdict
Minor exterior changes and new Atom chips aside, the 2010 Mini 10 is hard to get too excited about. Gone is the sub-£200 option, gone is the choice of Linux or a robust solid-state drive. In return, the price has gone up and you get nothing more than an improved battery life and better battery pack fit. You don't even get Bluetooth as standard. On the plus side, the new 10 is a well made and not unattractive machine that does still – just, and on the right day – have value for money on its side. ®
More Netbook Reviews...

Acer
Aspire One
532

Archos 9
PCtablet

Asus
Eee PC
1005PE

Nokia
Booklet 3G

Dell Mini 10
Dell delivers a rather lazy warming over of its netbook range, so while the processor is new and battery life excellent, everything else, like the song, remains the same.