HP juices gamestations with Intel 'Westmeres'
Mo' better cores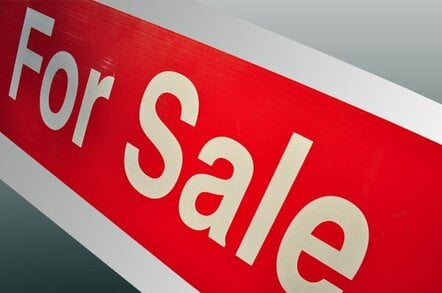 Hewlett-Packard has freshened its desktop and mobile workstations with new Intel six-core "Westmere-EP" Xeon 5600 .
The move follows an early March update to the company's business notebook lineup that saw the addition of Intel's latest Core i3, i5, and i7 processors.
By Intel's reckoning, the Westmere-EPs offer about 45 per cent more speed running workstation-class applications than the four-core Xeon 5500s they replaced in the Intel lineup last week. The Xeon 5600s and their single-socket desktop and mobile siblings - the Core i5s and i7s - will surely be coveted by technical users who always need a rocket sled, executives think they need one because their egos demand it, and gamers who actually stress the iron but aren't doing work. (Perhaps they should call them gamestations and be honest about it?)
The Xeon 5600s are socket-compatible with Xeon 5500s that were announced a year ago, and so HP is slapping the 5600s into its existing two-socket Z600 and Z800 workstations. The Z600 comes in a narrow minitower and sports up to 48 GB of memory, 6 TB of internal disk storage, and either one Nvidia Quadro FX 4800 or two Quadro FX 1800 graphics cards (for a maximum of eight screens for 2D graphics).
A base Z600 configuration will cost $1,579. The Z800 is a beefier tower machine that can have up to 192 GB of memory, up to 10 TB of disk, and up to two Nvidia Quadro FX 5800 graphics cards driving up to eight monitors in 2D or four running 3D. A base configuration of the Z800 will run you $1,799.
HP also kicked out a new small form factor workstation called the Z2000 SFF, which uses quad-core Core i3 or i5 chips or the single-socket, quad-core Xeon 3400 processors - which are basically glorified Core i7 chips from the Nehalem generation. This skinny workstation has 16 GB of memory fully loaded, 2 TB of disk, and integrated Intel HD graphics or a discrete Nvidia Quadro FX380 graphics card that can drive up to four screens. What makes this is workstation instead of a desktop PC in a tower case is not clear. Prices start at $739 for a base configuration when they start shipping on April 5.
The most interesting gamestation HP put out today is the EliteBook 8740w mobile workstation, a fat 7.8 pound beefy notebook that can use the Westmere-derived Core i5 and Core i7 processors, which made their debut back in January at the Consumer electronics show. The Core i5 and i7 chips used in the EliteBook 8740w sport two or four cores, but don't get too excited. HP has not managed to put the top-end, six-core 3.33 GHz Core i7 980X Extreme Edition Westmere part that came out last week into a portable workstation, and it seems unlikely it ever will given the power and heat issues. (But that might be fun, if it did).
The EliteBook 8740w uses Intel's QM57 chipset and has two or four DDR3 memory slots, depending on the model and the processor chosen. The machine supports 2 GB or 4 GB DIMMs and can have up to 16 GB of memory in the heaviest configurations with the quad-core i7 chips. The mobile workstation can have an ATI FirePro M7820 graphics card or an Nvidia Quadro FX 3800M or 2800M graphics card; all of the graphics cards sport 1 GB of graphics memory.
The EliteBook 8740w has a full-sized keyboard, room for one SATA drive (250, 320, or 500 GB at 7200 RPM) and one SSD drive (256 GB), and a 17-inch LED backlit display. The regular 17-inch screen that comes with the machine has a 1680x1050 resolution, but you can upgrade to what HP calls a DreamColor display, which has 1920x1200 resolution.
The base EliteBook 8740w costs $1,999, but you are going to spend more than that for this baby when you configure it properly. With a four-core i7-720QM processor running at 1.6 GHz and with 6 MB of L3 cache on the chip, 4 GB of main memory, a 320 GB disk, the Quadro FX 3800M graphics card, and a few other gizmos, you'll be shelling out just under $3,900, not including a Windows or Linux license. ®
Sponsored: Minds Mastering Machines - Call for papers now open