Sagem readies Freeview HD DVRs
Recording HD programming next month
The company formerly known as Sagem will release its first Freeview HD DVR at the end of next month.
Set to ship under the new Sagemcom brand, the RT190 will come in two flavours: 320GB and 500GB, capacious enough for, respectively, 160 and 250 hours of programmes, Sagemcom said. We suspect it's not totting up HD bitrates.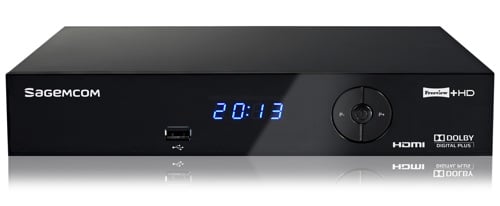 Sagemcom's RT190: Freeview HD DTR
Both models have the customary eight-day Electronic Programme Guide, HDMI port, Scart connector and an Ethernet jack "for future interactive services".
There's no word yet on pricing, but the 320GB RT190 is due out at the end of April, with the 500GB version out by end of May. ®
Sponsored: RAID: End of an era?