DfT scraps IT projects worth £15.4m
That can't be good for the brakes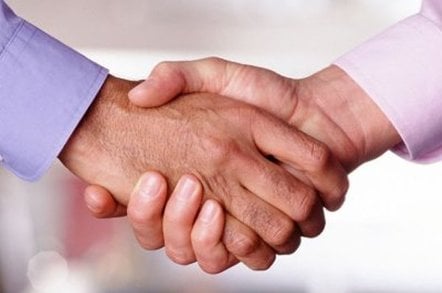 The Department for Transport has cancelled three major IT projects in the last year prior to their completion.
The three projects scrapped by the department were known as TVTTT, VINI and ISYS. TVTTT, which involved tracking vehicles through the trade, had cost £7.8m when cancelled. It was ended "as another project was found to be better and less costly", according to minister Chris Mole.
VINI, a vehicle integration project for Northern Ireland, cost £7.5m. "Changes in vehicle excise duty led to the need to concentrate on other DVLA systems," Mole said in a parliamentary written answer on 18 March 2010.
The third project, an information management system ISYS worth £110,333, "proved to be unsuitable as the software response times were too slow. However, this project helped us to define our requirements and feed into the wider initiative on records management," the minister said.
"In each of these cases all efforts are being made to use both the experience gained, and the work already carried out, in future projects," Mole said.
Conservative shadow Treasury secretary Philip Hammond has asked other Whitehall departments to list and value IT projects cancelled before completion, but no others have reported major cancellations. The Intellectual Property Office, an agency of the Department for Business, Innovation and Skills, said in a letter to Parliament on 3 March that it had cancelled a pilot project on "the feasibility of obtaining wider input to the patenting process," which had cost £142,000.
Other departments, including those for children, communities and local government, work and pensions, health, energy and climate change, culture, international development, Northern Ireland, the Treasury, the Cabinet Office, the ministries of defence and justice and the Foreign Office said they had not cancelled any such projects in the last year, although some added that this may exclude small scale work which was not tracked centrally.
The Scotland Office said it does not directly undertake IT projects, as it uses the Scottish Executive's systems. Similarly, the Wales Office uses IT provided by the Ministry of Justice.
This article was originally published at Kable.
Kable's GC weekly is a free email newsletter covering the latest news and analysis of public sector technology. To register click here.
Sponsored: Minds Mastering Machines - Call for papers now open