Server makers prepping for Opteron 6100s
AMD almost confirms it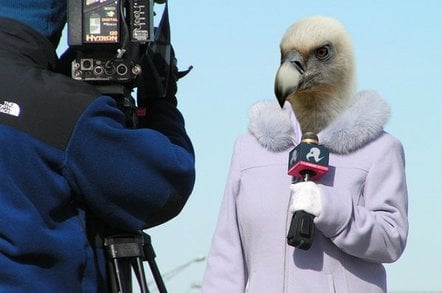 In direct response to a story published earlier this week by The Register regarding the OEM support for the upcoming dozen-core "Magny-Cours" Opteron 6100s and related chipsets, Advanced Micro Devices has been compelled to blog that there are indeed tier one server makers working away on servers that will use the new chip.
AMD was feeling a little jealous that Intel was getting all the press earlier this week with its six-core "Westmere-EP" Xeon 5600 chips, so it put out an announcement that said OEM partners were primed for the Opteron 6100s, and then went on to list five motherboard makers and eleven system providers who said they were ready to rock with Magny-Cours.
All we pointed out was that the key x64 server makers - the so-called tier one players, Hewlett-Packard, IBM, Dell, and Sun Microsystems Oracle - were missing from this list and that it would be truly awful and freakishly unlikely if these vendors were not backing the Opteron 6100s. The reason why AMD would omit these vendors, if they are indeed all backing the new Opterons, is to give the tier two players a little PR ahead of the deluge on March 29.
This indeed seems to be the case, according to Teresa Osborne, public relations manager for server and embedded products at AMD, who says that AMD is just getting started:
"We announced some strong support from our channel and infrastructure partners for the upcoming AMD Opteron 6000 Series platform. But trust me, this is a preview. It's only the beginning," Osborne wrote. "We have some of the world's most innovative server vendors (we can't say who just yet, but I think you can fill in the blanks here) lined up to feature unique server platforms that give IT customers the muscle they need for demanding workloads, balanced with power efficiency and economic value."
There was a certain amount of comment among readers about whether or not Super Micro supports Opterons as well as Xeon in its mobos and systems - and of course it does. My point in the story is that Super Micro, as both a motherboard maker and a system maker, should have been added to AMD's list of tier two server OEMs, so the number should have been 12, not 11.
Last November, from the SC09 supercomputing trade show, we told you all about Super Micro's upcoming Opteron 6100 systems, as a poster called JF-AMD (very likely John Fruehe, director of product marketing for server and workstation products at AMD) reminded everyone. This poster also said: "tier 1 support will be there at launch."
What the level of support will be is still unclear, but everyone agrees that having AMD and Intel grind against each other both in terms of technology and price is good for the customer, even if it's probably not so good for the server OEMs, who would much rather charge more money for boxes and keep more margin for themselves like in days gone by. The real question everyone wants to have answered is how systems-based Intel's Nehalem-EX Xeon 7500 monsters will stack up to Opteron 6100 systems. In both cases, vendors have to do a chipset and socket switch, and in both cases, this is where the potential for technical innovation is a lot higher than for the new Xeon 5600s or the future Opteron 4100s.
It will be interesting to see which machines with which features from which vendors get to market first - not who is there on the Opteron 6100's March 29 announcement day or the Xeon 7500's March 30 announcement day with press releases mouthing essentially the same words. ®
Sponsored: Minds Mastering Machines - Call for papers now open