VMware cuts entry vSphere prices
Spring sale for SMBs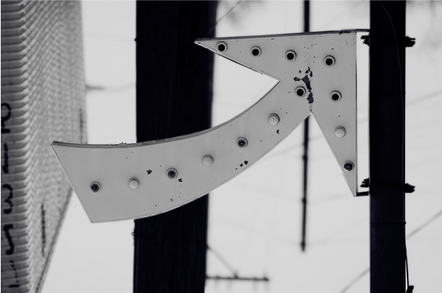 Paul Maritz, ex-Microsoftie and current president and chief executive officer at VMware, is learning just how much fun it is to compete against his former employer.
While with vSphere 4.0 VMware arguably has the most sophisticated server virtualization tools in the market, it is tough to beat free and bearing the Microsoft brand when it comes to small and medium businesses who mostly run Windows Server.
And so today we find VMware exploring how elastic the pricing is for the vSphere 4.0 bundles aimed at the smallest of the small SMBs, generally privately held companies where owners think of every spare pound, dollar or euro as their own - or at least their spouses do. Between now and June 15, the base vSphere 4.0 Essentials bundle is being sold at 50 per cent off its $995 list price.
The entry vSphere product does not have a lot of goodies that SMBs will find useful, like VMotion live migration of virtual machines or VirtualSMP for virtual machines that spans up to eight processor cores. But that $495 will get you three licenses to ESX Server 4.0 or ESXi 4.0, the latter being the embedded version of the VMware bare metal hypervisor for installation on flash drives inside servers, as well as VMware's own Virtual Machine File System (VMFS), four-core VirtualSMP on the VMs, support for 256 GB of memory for the hypervisor, and the bare-bones vCenter Server for Essentials management tool.
This bundle also includes the vCenter Server Agent, vStorage APIs for linking virtual machines into the replication features of disk arrays, vConsolidated Backup, to archive quiesced VM images, and the Update Manager for the stack. VMware has the software available in English, German, Japanese, and Chinese.
That price does not include support, but you can pony up $299 for per-incident support for the vSphere 4.0 Essentials bundle.
The next step up in the vSphere lineup is vSphere 4.0 Essentials plus, which adds high availability and data recovery features but which still does not include live migration. vSphere Essentials Plus is licensed on two-socket servers and are limited to six-core processors at the moment. (Advanced Micro Devices is about to put chips into the field with twice this amount per socket, which means VMware is going to have to rejigger its specs soon.)
Including one year of basic support (meaning five day, 12 hour coverage) for three physical servers, VMware is charging $3,624 for Essentials Plus; for $3,744 you can get 24x7 coverage, and for $4,905 you can get 24x7 coverage for three years.
If you want VMotion, which is probably the key feature that SMBs actually want because it gives them something akin to true disaster recovery without having to resort to bare-metal server clustering, then you need to go to vSphere Advanced Edition, which costs $2,806 per physical server including one year of 24x7 support. That's more that twice the price per machine than Essentials Plus, and if you assume two incidents of support per year, that's eight times more expensive than the temporarily lower-priced Essentials bundle.
Microsoft's Hyper-V hypervisor is free, but the System Center tools from Microsoft and the Essentials for Hyper-V add-ons from partner Citrix Systems certainly are not. Citrix is charging $1,650 for the Enterprise Edition of its Hyper-V tools that most closely resembles the tools available in the lower-end vSphere bundles.
The comparison, of course, is not perfect, since the feature sets do not overlap. ®
Sponsored: Minds Mastering Machines - Call for papers now open