Dell Vostro V13
A business box to get your pulse racing - surely not?
Review You know where you stand with business-oriented laptops. They're chunky, dull-looking machines with all the pizazz of a rainy afternoon in Chester. Dell's Vostro range has been a case in point: a collection of low-power, low-charisma laptops likely to appeal only to the most frugal of IT department bean counters.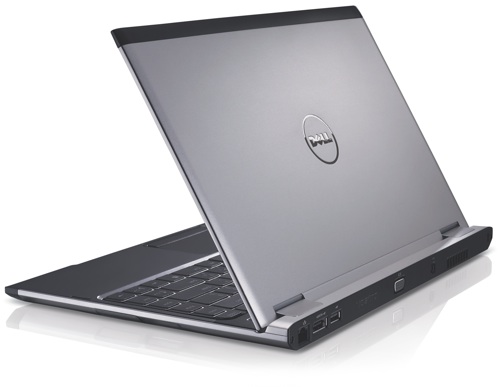 Dell's Vostro V13: not your average business PC design
Until now. When we pulled the V13 from its box we had to double check we'd received the right machine. We'd been promised a model from a range of business laptops costing from a paltry £422 inc. VAT, and instead we got a slim, gleaming machine Steve Jobs would be proud to pull from a shoulder bag.
The V13 bears more of a resemblance to the MacBook Air - reviewed here - or Dell's desirable-but-expensive Adamo range. The aluminium-clad machine is a gorgeous sliver of technology whose quality feel and good looks easily disguise its bargain-basement price.
Inevitably there are compromises. A chassis this slim is hardly going to constitute a PC that you'll want to make your primary system. So while it's disappointing there are only two USB ports - one of which doubles as eSata - it's not surprising.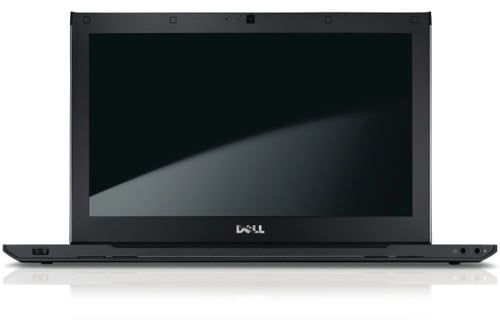 No glossy screens here, thank you
More contentious is the lack of an optical drive, a necessary sacrifice to bring in a system only 15mm thick. A DVD-free existence may not be troubling day to day, but it does raise a few potential annoyances when initially installing applications or attempting to re-install Windows. For a machine this good-looking it's something we're more than willing to forgive, though.
COMMENTS
Acer Timeline 8371
I would take a look at the above (or 8471 if you want a DVD drive). Battery life is great, the specs are better and the price is lower. Importantly, it comes with w7 pro - the Dell comes with Home edition which I think excludes it from being classed as a business machine especially when doing comparisons.
Presumably Dell will be doing one of their external optical jobbies
which it seems every Dell shop has about a bazillion of kicking about doing nothing. I swear, when humanity's time on this Earth is done, it'll be the insects and the Dell optical drives that take the reigns
"We couldn't figure a way to get the bottom plate off"
It's a Dell business laptop - the service manual is on the Internet:
http://support.dell.com/support/edocs/systems/vosV13/en/sm/TD_Bottom_Base.htm
Vostro
I went to check on the new Vostro 3000 at Dell. Starting at the base model i changed the OS from win32 to win64 at which point I got a warning telling me that, and I quote, "A 64 Bit Operating System requires a Minimm of 6144MB of Memory." (spelling error is theirs). As if this wasn't bad enough they don't offer that amount of memory on the base model. I used dell chat to try and tell them but I couldn't get them to understand
DVD
i installed Windows 7 on a Presario in 12 minutes the other day, from boot to desktop, using a USB key. Why the hell would I want to use a DVD drive for this purpose. Seriously, optical drives are old hat.
I might at a push, have a Blu-Ray drive in the living room, but I'd rather download it (legally) and, using the money saved not buying the physical item (???), to buy extra storage for the media server.
Still, the Vostro is eye-candy I suppose, but a single core sucks.