IBM chops high-end Power6 server tags
Not deeply enough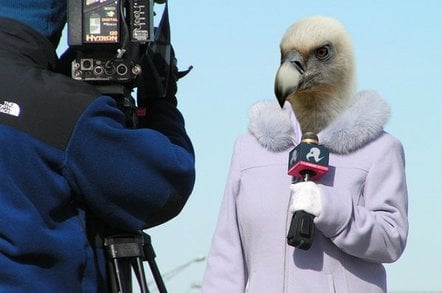 IBM has been mum about when its high-end servers based on the eight-core Power7 processor are going to come to market.
With bigger x64 and Itanium boxes around the corner and the 256-core Power 795 machines using Power7s not expected until later this year, though, Big Blue has to do something to get at least some customers to buy last year's machines this year.
Server makers only have two levers - technology and price - and that means if IBM wants to sell the existing Power6-based Power 595 machines, it has to cut tags.
To that end, IBM has reduced the prices on processor books for the Power 595s, which have four processor sockets each, with up to eight of these for a 64-core, fully loaded Power 595. A processor book based on 4.2GHz dual-core Power6 chips without any memory activated and with all the cores turned off now costs $33,456, down 32 per cent. Activating each Power6 core (not processor, but core) now costs $16,796, also 32 per cent cheaper than prior to the cuts.
A processor book based on the faster 5GHz Power6 chip with none of the cores activated now costs $47,390, a 30 per cent cut, and IBM has cut the per-core activation fee for this processor book by 30 per cent to $23,730. So now a top-end 5GHz processor book with all the cores turned on costs $273,230. That's still good money, if you can get it.
Last June, to spur sales, IBM cut prices to convert earlier System i and System p 590 and 595 machines to the Power 595s using the 4.2GHz processors, and also slashed the price to convert DDR1 memory modules used on the older Power-based servers to the DDR2 memory used in the Power 595s by more than half. And in November, in anticipation of the pricing it would use for Power7-based machines, IBM cut the prices on DDR2 memory modules used in the Power6-based lineup by anywhere from 28 to 70 per cent.
Memory prices on the Power 595 in particular - including modules and their activation - were cut precisely in half at the time, to 40 cents per megabyte. The very fattest memory cards on the Power 595s cost 1.05 per megabyte after the price cut, because of the density they offer. This fat card is what allows a Power 595 to get above 2TB of main memory for those 64 cores, and it requires a lot of extra soldering on the part of IBM, which is stacking up the memory chips to get the density.
And, considering that IBM has promised that the Power7 machines will offer twice the oomph as the equivalent Power6 machines in the Power Systems lineup, customers should be thinking of the just-announced price cuts on the Power 595 processor books and core activations as a nice gesture. But the real price had better be something like 50 per cent off. As if these big deals were not individually negotiated anyway.
IBM is keen on selling customers who already have Power 595s some new books, cores, and memory, and has also cut upgrade prices again for customers with earlier System i and System p boxes in the 570, 590, and 595 classes to the Power 595 machines based on the Power6 chips running at either 4.2GHz or 5GHz.
The cuts on the upgrades from earlier machines are considerably more stingy, ranging from 10 to 33 per cent, with the price depending on what machine you are coming from and where you are trying to end up.
Without knowing what IBM plans to charge for upgrades from Power 595s to the future Power 795s, it is hard to say how fair IBM's past and recently reduced upgrade fees are. But suffice it to say that the older gear has probably not held value as much as customers might be hoping. ®
Sponsored: Minds Mastering Machines - Call for papers now open