US broadband seeks ISP speed stickers
Government mandated bandwidth exams
Open set-tops
So the plan calls for set-top boxes to be opened up, allowing third-party devices access to the decoded video stream so it can be integrated into their own offering. The FCC reckons CableCARD should have achieved that, but didn't. The plan suggests that by the end of 2012, every set-top box sold in America will have to provide an open interface to third-parties.
All that data flowing through the ISP presents some privacy issues, and the FCC is starting to address those too. The plan doesn't name names, but it's not hard to see Google written between the lines. Details are, however, restricted to those companies providing broadband internet access who will have to request the user's permission before sharing data with third parties.
It's not just the ISPs who are sitting on massive amounts of data of course - the US government has huge quantities of personal information to which the FCC would like to grant access. "MyPersonalData.gov" will, according to the plan, be a new website through which citizens can maintain the information their government holds about them, as the plan explains:
"MyPersonalData.gov could allow taxpayers to create tax returns by importing data submitted to the Internal Revenue Service by employers and financial institutions into tax forms. This would save individuals time and money in the preparation of their taxes."
Health records should also be available at "reasonable cost" and "in a timely manner" from broadband-connected hospitals, which will finally be able to receive help maintaining a connection in an emergency.
Given that US hospitals make a profit (UK readers may find this idea weird), they are currently denied federal help getting connected during an emergency, a restriction which the plan aims to remove.
Schools won't get help in an emergency, but they will get a 1Gb/sec connection by 2020, and the FCC is very worried that copyright law is restricting educational use of information. To address that the plan calls for a new kind of copyright law, with its own logo, which would maintain existing copyright while permitting unrestricted educational use: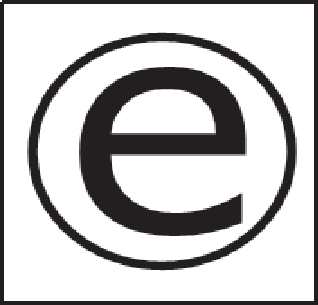 It will be optional, but encouraged
Net neutrality is part of the plan too, so ISPs will be obliged to provide equal access to all internet services, and the FCC would like to see a national framework of taxes on digital goods replacing the hodgepodge of state laws currently applied.
Most of this is eminently sensible, and some of it can be done for very little cost, but paying for the rest of it will require a lot of radio spectrum to be sold off. We'll take a look at how the FCC intends to manage that next. ®
Sponsored: Learn how to transform your data into a strategic asset for your business by using the cloud to accelerate innovation with NetApp