Cisco beefs up fixed port Ethernet switches
It's all about video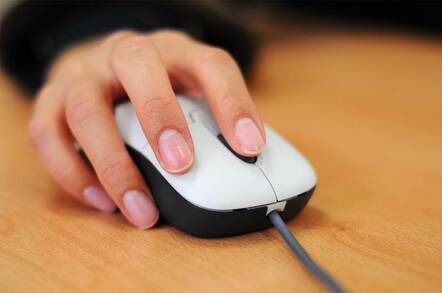 Switch maker and server wannabe Cisco Systems is making big bets that video streaming over the internet will be the next killer app - and one that will drive its revenue and profits in the new decade as voice over IP did in the prior one. Today Cisco put some new fixed-port Ethernet switches into the field to support video streaming better than current products and also to improve energy efficiency and security.
The first up among the new 10 Gigabit Ethernet switches are the Catalyst 3750-X and 3560-X, the flagship of Cisco's fixed-switch fleet. The 3750-X is a stackable 1U rack-mounted switch that allows multiple machines to be linked together and, with this generation of machines, to share each others' power supplies through a feature called StackPower. This provides even more resiliency in the network gear, and it will be interesting to see if server and storage array makers offer similar capability soon. The 3560-X machines are standalones that are stackable in the sense that you can pile them up, but they can't be cross-linked.
Both switches come with either 24 or 48 ports, with certain models supporting Power over Ethernet Plus (PoE+), which allows the switch to power up and down devices attached to them, such as VoIP phones. Some models are designed for Layer 2 in the network (LAN Base) while others are designed for Layer 3 (IP Base).
The StackPower feature is only available in the Catalyst 3750-X switches in the IP Base flavor. Both switches have an optional network module port, which can have a module with four Gigabit Ethernet or two 10 Gigabit Ethernet SFP+ interfaces snapped in.
The machines have dual power supplies individually rated at 350, 715, or 1100 watts. It takes less than 300 watts to power the switch itself, regardless of the port counts, and the remaining power is available to be pumped down the LAN cables to various devices. (Cisco says it can drive 30 watts on all ports.) In fact, if companies want to cut down on the power supplies, they can put a single 1100 watt power supply into one 3750-X switch and cable four of them together with the StackPower feature to cut the power budget. (It is recommended to have some redundancy, obviously.)
The 3750-X also supports Cisco's StackWise Plus clustering technology for switches, which allows for up to nine switches to be lashed together as a logical group with a master node switch being designated as the king of the routing table for the group and updating the others. This means a switch in the group of nine can be taken down and replaced without network traffic being affected.
The base price of the Catalyst 3560-X switch is $3,400, with the base 3750-X box costing $5,200. Both switches support Cisco's TrustedSec policy-based security for IP traffic running on wired, wireless, and virtual private networks. Cisco has also put in extra encryption adhering to the 802.1a/e (MACsec) specification between switches and client devices to curtail eavesdropping on IP traffic.
Cisco also announced the Catalyst 2960-S access switch, a much more energy-efficient device compared to its predecessor, burning about 50 per cent less juice than the 2960 it replaces at under 2 watts per port when not using PoE+ peripherals.
The 2960-S comes with 24 or 48 ports rated at slower Gigabit Ethernet speeds; these switches have one, two, or four uplinks running at Gigabit or 10 Gigabit speeds, depending on the model. Some of the 2960-S models offer PoE+ support for devices, but these switches can only drive around 15 watts per LAN port off the switch. The 2960-S has its own stacking feature, called FlexStack, that allows the Layer 2 switches to act in concert as a single switch. The 2960-S costs $2,000 in a base configuration.
Cisco didn't just kick out new switches for access to the network, but also new routers. Just as Cisco last week tripled the bandwidth of its carrier-grade core router, the CRS-3, to 322 Tbps, the Integrated Services Router G2 got its bandwidth tripled so it can help support video traffic between the data center and branch offices with the 3900 E-Series.
The Aggregation Services Router 1000 Series has also been upgraded with the same QuantumFlow custom silicon that makes the CRS-3 core router so peppy. That new silicon allows the ASR 1000 to support unified communications (video and voice) over the IP network and also provide better security. Pricing for these machines was not available at press time. ®
Sponsored: Minds Mastering Machines - Call for papers now open