YoYoTech Warbird i750CX
Overclocked CPU and dual Radeons? Ripper
Keeping a 4.0GHz Intel CPU cool doesn't require exotic hardware, as YoYoTech proves by specifying an Akasa Freedom Tower CPU cooler. This is a regular air cooler that is closely related to the Akasa Nero that won our Core i7 Cooler round-up last year. Throughout our testing, the overclocked CPU behaved impeccably and the PC was pleasingly quiet despite having a 120mm fan at the front of the case and another at the rear.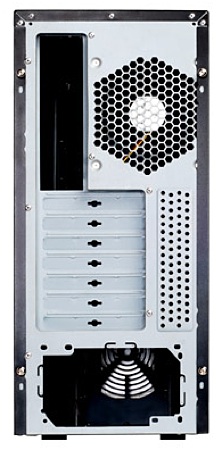 Cooling a-plenty
The huge overclocking potential of Core i5-750, which has a retail price of £145, makes the 2.8GHz, £232 Core i7-860 look expensive. And it's a positive bargain compared to th 2.93GHz, £429 Core i7-870. In our experience, the Core i7-800 won't clock much past the 4.0GHz mark and we don't feel that the HyperThreading feature is worth the significant premium that Intel charges.
The system is built into a SilverStone PS02 mid-tower case which looks smart and has plenty of ventilation. However, there are mounts on the top of the case where you could add another 120mm case fan should you feel the need. On the front of the case there are the usual headset jacks and a pair of USB 2.0 ports along with the blue-lit power button and a hard drive activity light that strobes like an aircraft warning beacon.
Popping the side off the case reveals the Recom Pro Engine 850W power supply, which is mounted at the bottom of the case. It also uncovers an awful lot of empty drive bays as the basic configuration consists of a single 500GB Samsung SpinPoint F3 Sata hard drive and a Samsung SH-S223C DVD writer. There's plenty of room to install a 2TB data drive and a Blu-ray Rom drive at some point in the future.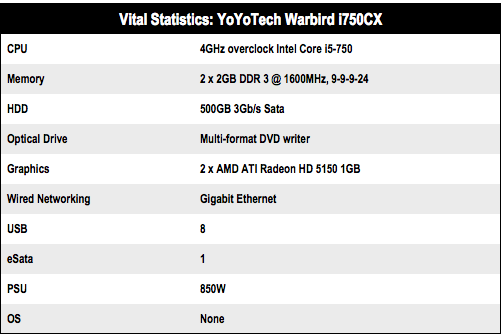 Sponsored: Minds Mastering Machines - Call for papers now open