Sony PlayStation Move: your questions answered
What you need to know about the Wii-style PS3 accessory
Sony this week formally announced its long-awaited Wii-style motion controller system for the PlayStation 3. Once thought to be called Arc, the add-on is now officially Move. And here is all you need to know about it.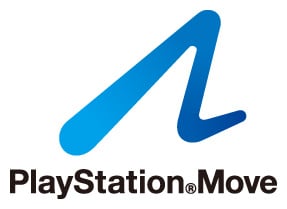 What is it?
PlayStation Move is a stick-like handheld game controller that's able to detect its orientation, location and movement in three dimensions.
Sounds a bit like the Wii Remote...
It does, and it's essentially the same thing. Sony maintains Move's detectors are very sensitive and tacitly suggests the peripheral is more accurate than the Wii Remote. Whether that's the case remains to be seen, especially when compared with the Wii Remote plus Nintendo's MotionPlus add-on.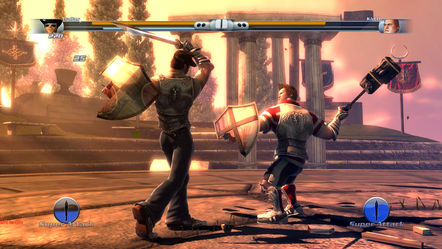 Sports Champions: Wii Sports Resort was never like this
The WiiMote doesn't have a coloured globe. What's the one on Move for?
It's used for two things. First, it gives the PS3 extra information about how far away from the console the controller is, or how close. This gives it an edge over the WiiMote. Second, it changes colour to feed game-specific information to the console.

How is the globe 'read' by the PS3?
This is where the console's Eye webcam comes into play. It watches the Move's globe during gameplay. The Move software uses the video feed from the Eye to monitor the size of the globe - giving an indication of the controller's distance from the console - and it's colour.
COMMENTS
Really? You have seen Nintendo games I haven't seen then...
"Nintendo have a track record of making brilliant and very enjoyable games to play."
Really? I'm not saying Sony has a lot of innovative games on the PS3 (the video game industry seems to have some creativity issues at the moment) but to say Nintendo has more innovative games seems silly. Yeah they came out with a novel controller. Yeah Wii Sports resort is cute. The big improvement about the Wii is it encourages multiplayer gaming. Not sure that's innovative. That award would have to go to Atari with Warlords on the 2600 that got four people playing at the same time.
Questions you didn't answer
If people are watching whilst I wave around something that's 6" long with a red knob on the end....will I get arrested?
Looks pretty awesome to me.
If you think this is just a Wii remote copy then watch the tech demo on You tube.
http://www.youtube.com/watch?v=bgLN7uOj8Jg
This is waaaaaaaay better.
Looking forward to it.
steve
would not sit idly by and watch this if he ran Nintendo! He didn't get where he is today by sitting idly by!
re: Who is copying who
whoops, wrong link... This is the real one. Playstation Move from way back, predating the Wii...
http://www.youtube.com/watch?v=FpNdkm9s8AY