'Phantom Eye' hydrogen strato-spy drone starts building
Cruises 12 miles up on pair of Ford car engines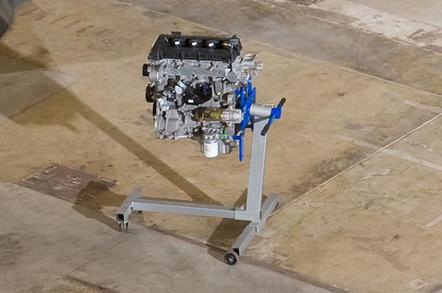 Global arms'n'aerospace behemoth Boeing says it will now begin work in earnest on its "Phantom Eye" high-altitude hydrogen spy drone, powered by a pair of modified Ford car engines.
The unmanned Phantom Eye will, according to Boeing engineers, be able to cruise for as long as four days at a time at altitudes of up to 65,000 feet.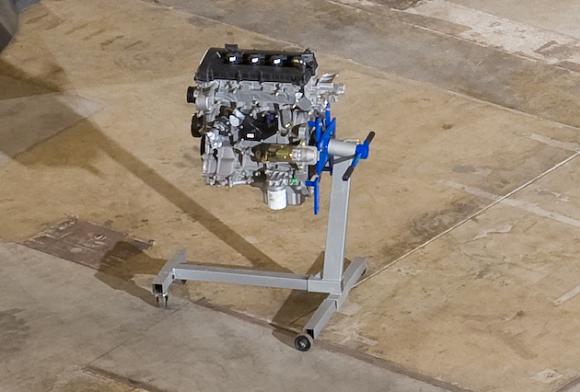 They should call it the Ford bi-motor, not the Phantom Eye.
"The essence of Phantom Eye is its propulsion system," says Darryl Davis, Boeing bigwig. "[It] will be ready to fly early next year."
The propulsion system in question is a four-cylinder petrol engine from Ford, the same kind used in some Ford Fusion models, modified to run on hydrogen. The engine and its associated turbochargers and controls have now passed tests in a low-pressure altitude chamber on the ground, and Boeing's advanced-concepts Phantom Works* shop will now build it into an actual flying aircraft.
Boeing has no customer lined up for the Phantom Eye, but would naturally hope that various arms of the US government might like to buy it for "missions that could include intelligence, reconnaissance, surveillance and communication".
Sponsored: Minds Mastering Machines - Call for papers now open