Toshiba Satellite U500 Ducati Edition
Superbike performance?
Eco mode's impact on performance is minimal: it knocked between two and seven per cent off key PCMark Vantage scores, but it boosted battery life by almost an hour. Running PCMark Vantage in a loop with the screen on maximum brightness, and the Wi-Fi radio on and connected, we timed the battery life at 90 minutes. Enabling Eco Mode raised that to 145 minutes. To be fair, you could achieve close to that simply by turning down the display's brightness, which Eco Mode does.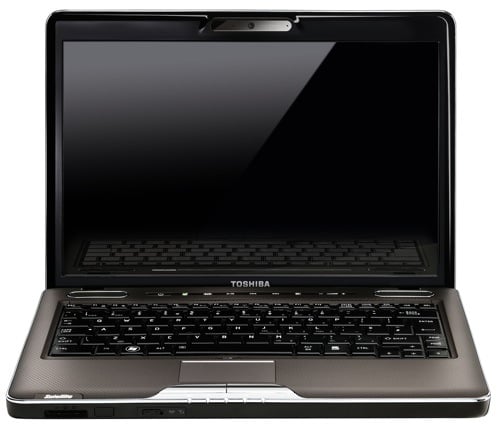 Physically, it's a lot of laptop for your money
As ever, Toshiba doesn't short-change you when it comes to software. It provides a wealth of utilities for adjusting this, formatting that and monitoring t'other. And it includes its ReelTime UI, which lists files, apps and web pages you've accessed in chronological sequence. BulletinBoard, meanwhile, is a virtual alternative to the fridge door: a place to keep notes, frequently used files and so forth.
All good stuff and while we're not entirely convinced many people will use them regularly, nice to have nonetheless.
Verdict
The U500 is a big old machine, even though it's only a 13in model. The Ducati branding will either appeal to you or not - ditto the styling - but the anyone can see that the laptop fails to live up to the performance of its namesake. It's not that the U500 puts in a poor showing - it doesn't - just that for a machine with a superbike brand, we'd have like to have seen a real speed demon. ®
More Notebook Reviews...

Asus
Lamborghini
VX5

Lenovo
ThinkPad
Edge

Asus
G51J

Sony
Vaio
CW

Toshiba Satellite U500 Ducati Edition
Superbike branding does not a super laptop make, though this bulky notebook's performance isn't bad for the price.