Cisco promises to 'forever change the internet'
Stock jumps as rumors fly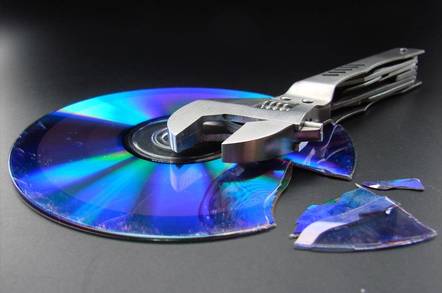 Today will see Cisco making an announcement that it claims will "forever change the internet". The stock market certainly believed it, sending the IP giant's shares to their highest level in more than a year ($26.34) yesterday. Given Cisco's heritage and product strategy it has more likelihood than most of delivering on its claim, but remains tightlipped about the details - sparking rumors from a gigabit wholesale network to an extended wireless core play to a set-top box.
Most analysts' money is on a combination of these, adding up to a blueprint for an end-to-end wired/wireless strategy. This would see Cisco's products moving more deeply into the home as well as the enterprise and the cloud servers. At the consumer end, the company is expected to build on its gradually increasing activities in home devices for broadband access - set-top boxes, via its acquisition of Scientific Atlanta, Wi-Fi routers and home gateways from Linksys, and femtocells, through its partnership with ip.access. Many are looking forward to an AppleTV-like cable set-top box, marketed directly to end users rather than to cablecos, like existing Scientific Atlanta products. This would combine digital video recording, web video streaming and access, wireless connectivity and telepresence, as well as acting as a home media hub.
It remains uncertain whether Cisco is best advised to go up against the consumer giants in offering the end points that hang off the vast networks powered by its routers. But it has certainly been part of the firm's plan to expand its revenue streams into areas related to its core IP business - it has even been rumored to be planning its own smartphone. Telepresence has been a key element of the growth strategy for the past few years, and may now be moving into the home as well as the enterprise.
Given Cisco's recent pronouncements about 100Gbps Ethernet networks, it could also be emulating Google in not just providing the hardware for such systems, but partnering with service providers. Both companies have invested heavily in the technologies that will bring high speed broadband access to everyone, and have hinted at creating networks that would then offer wholesale capacity to innovative applications providers. However, Cisco says, at this stage at least, that it wants to partner with existing carriers rather than increase the challenges to their entrenched models. For this strategy, its recent acquisition of packet core provider Starent is vital and Cisco needs to enhance its core network offering still further to fend off Alcatel-Lucent and Juniper.
Analyst Rod Hall of JPMorgan initiated coverage of Cisco stock with an 'overweight' rating ahead of the announcement, saying that the expansion of mobile data usage would benefit Cisco, as would the virtualization trend. He said investors are pricing in 3.8 per cent year-on-year revenue growth for Cisco indefinitely. "Given the positive trends Cisco participates in, we believe that this is overly pessimistic - even in a scenario in which the economy continues to decline," he wrote, putting a $28 price target on the stock for December.
Copyright © 2010, Wireless Watch
Wireless Watch is published by Rethink Research, a London-based IT publishing and consulting firm. This weekly newsletter delivers in-depth analysis and market research of mobile and wireless for business. Subscription details are here.
Sponsored: Learn how to transform your data into a strategic asset for your business by using the cloud to accelerate innovation with NetApp