Street View spymobiles invade CeBIT
Google woos Germans with touchy-feely paintjob
Regarding the sinister technical capabilities of the spymobiles, there's not much to report. The all-seeing eye was proudly erect in full privacy-busting mode, but anything sensitive had been stripped from the vehicle's interior. Note the handy "don't drive under a low bridge with the camera up" warning: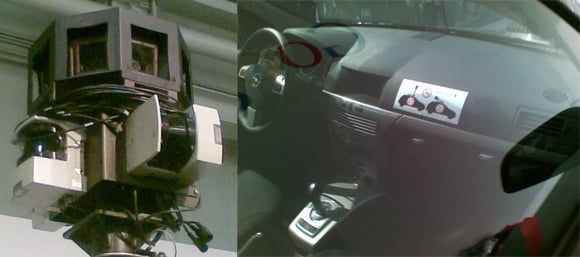 Our man on the spot, Joe Fay, did spot something of interest, though: a Street View peg man sticker...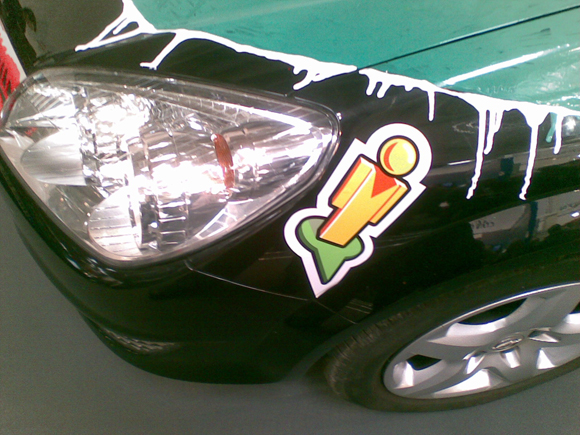 Word has it that this badge of honour represents a Viking frogman or similar objector to Google's global ambitions taken out by the mephistophelean Spionauto as it goes about its dark masters' unholy business. ®
Sponsored: Fast data protection ROI?