Nvidia drives in second-gen Ion
Revamped HD graphics for netbooks
Now, if you read our in-depth article on Optimus, you'll spot the catch here: Optimus requires Windows 7 proper, not the trimmed down, netbook-centric Starter Edition most if not all Atom 2.0 netbooks ship with.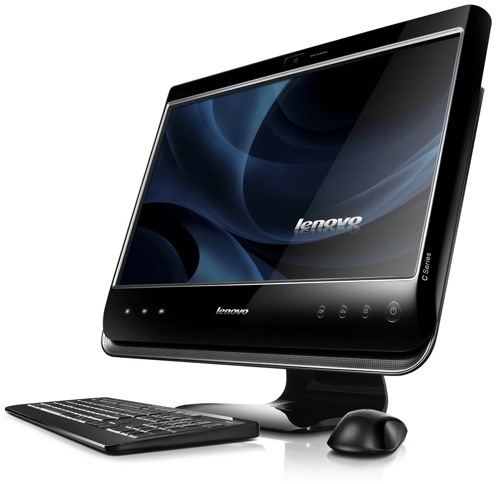 Lenovo's C200: Ion 2 isn't just for netbooks
At its Ion 2 briefings, Nvidia took every opportunity to stress how the new platform enables the full Windows 7 experience on netbooks. Well, it has too - Ion 2 requires it.
Windows 7 allows a PC's graphics sub-system to take advantage of multiple rendering engines, and that's how Optimus taps into what the IGP is doing.
Now having a better version of Windows 7 Starter is a good thing, and shifting to, say, Home Premium has another advantage: support for screens with a resolution higher than 1024 x 600, at the very least 1366 x 768, which is what the Acer 532G offers.
Incidentally, that's what allows it to run 3DMark Vantage. Nvidia gleefully pointed out Atom 2.0 netbooks won't usually run the benchmark at all, but that's because 3DMark Vantage won't run on a 1024 x 600 screen, and nothing to do with the GPU - though we'd not expect the GMA 3150 to score highly if you could run Vantage on it.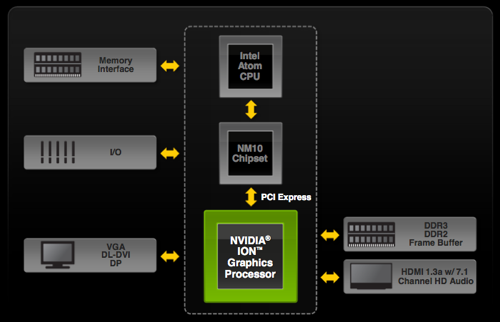 Ion 2's desktop configuration
Talking of larger screen resolutions, if that makes an Ion 2 netbook sound rather a lot like a typical CULV notebook, it's because Ion 2 has effectively closed the gap. Asus' 1201PN, with its 12in screen, has filled in the remaining cracks. At least the 532G comes in the standard 10in form-factor.
Sponsored: Minds Mastering Machines - Call for papers now open