Archos merges PMP with... digital photo frame
Family oriented "Home Tablet" launched
France's Archos used to make portable media players. Now it makes "Home Tablets" too, and today introduced the Archos 7 and Archos 8 to prove it.
Both machines are based on Google's Android OS, running on an ARM 9 processor clocked at 600MHz.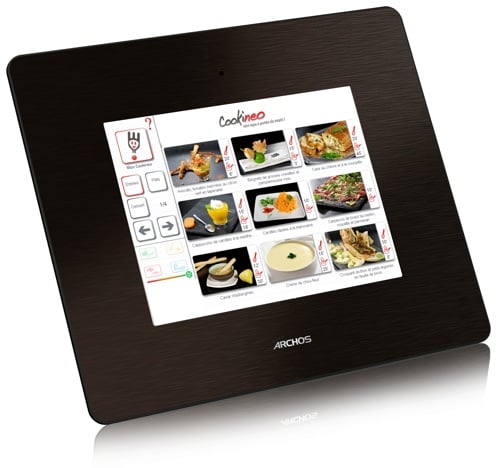 Archos' 8: photo frame, meet media player
As the numbers suggest, the new 7 and the 8 sport 7in and 8in displays, respectively. But while the 7 looks like Archos' existing line of PMPs, the 8 comes in a design more reminiscent of a digital photo frame. Think of it as a family resource, the company suggests, kept in the kitchen and used for web browsing, video playback, music output, social networking and, yes, operating as a dynamic picture frame.
It has 4GB of on-board Flash storage, while the 7 will ship with a choice of 2GB or 8GB.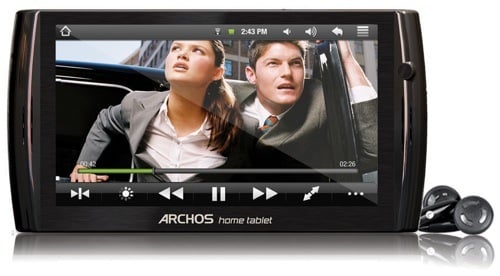 Archos 7: new look for the PMP
The Archos 7 is set to go on sale in April priced at €149-179 (£133-160), depending on capacity. The Archos 8 will follow a month later, priced at €149. ®
COMMENTS
Not so bad?
While I also will be sticking with my "basic" archos 7 with 160gb of storage (if and when archos fix+return it, the thing packed up 2 weeks ago :<), it is worth bearing in mind that the increased storage would seem to be the 7's only real significant advantage.
While I have no immense love of android, it is much more flexible than the homebrew *nix flavour installed to the basic 7 so will open up much greater functionality than playing music+video, surfing, email, and playing flash locally.
The price is also pretty phenomenal for people looking for a new device, the archos site quotes £129 for the base model, at that price it's half a normal archos 7 (which has been on the market for over a year) while being able to do quite a bit more, barring store stuff. While that's a pretty big limitation for a travel media player, if this thing's aimed at living in the home, small amounts of storage and upnp streaming are all it needs. Pretty compelling for the price, imo.
Quality.....
So downgrading the Archos 7 to 2gb or 8gb is going to help it sell? Or are they hoping that stupid front mounted camera right where you hold the device is going to be the must have selling point?
I think in this instance I'll stick with my "basic" 160gb Archos 7!