Spare Backup needs spare change
Puts hand out for $7m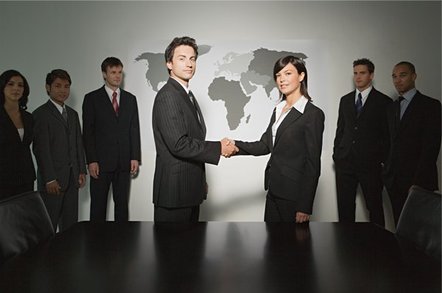 Comment Cloud backup service provider Spare Backup is looking for $7m by selling a secured revolving credit note. Why does it need the cash?
The $7m is a big piece of change for Spare Backup; its market capitalisation being $26.5m. It says the money could be used for "general corporate purposes, infrastructure, marketing, staff, business development, general working capital, and to satisfy our tax liabilities." Anything and everything, really.
The buyer will get a five-year warrant to buy 15 million shares of Spare Backup's common stock and 50,000 shares of a coming preferred stock; the offering closes at the end of March.
Spare Backup sells its backup services via other businesses such as Carphone Warehouse, which sells a branded backup service to its customers which is powered by the Spare Backup service, and Comet. That's where Spare Backup's revenue comes from, a percentage of the sales from its channel. It looks like there is a revenue shortfall and the $7m is needed to cover that.
Trading has not been easy. At the end of January its CEO, Cery Perle, organised a call with shareholders to discuss recent and anticipated corporate developments. The situation necessitating the call was described this way:
"The second half of 2009 and now into 2010 has been a critical time for the company as we have worked to position ourselves with key partners to drive growth in our subscriptions. While finding the right combination of distribution methods and positioning has been a difficult undertaking at times, we believe we have laid the foundation for sustainable growth for the future.

We are confident that several recently announced partnerships coupled with additional initiatives we believe will come to fruition in the near future, will unlock the vast potential of our software in the rapidly growing data backup and cloud computing spaces. We look forward to discussing this in greater detail with our shareholders on this call."
The $7m credit note might be one of the additional initiatives, tide-us-over money until the "vast potential" of Spare Backup's technology is unlocked.
The background here is that there is a strenuous tussle going on to capture consumers' online backup spending. Big brands with recognition like Symantec and well-funded startup operations like EMC's Mozy compete with regional startups like Humyo that also offer storage in the cloud. Carbonite offers its service through OEM deals with Lenovo and others. Storage supplier LaCie has its own service too.
It's a crowded market, and ambitious operations like Spare Backup that don't have big name funding or brand recognition are trying to get revenue riding on the back of suppliers like Carphone Warehouse with large numbers of customers and their own brand recognition.
The trouble is that the deals are relatively few, and take a while to get going with customer revenues starting at a trickle rate. So Spare Backup needs this money until the trickle grows, it hopes, to a flood. ®
Sponsored: Minds Mastering Machines - Call for papers now open