Capita shares hit despite decent sales
Public sector outsourcer still making cash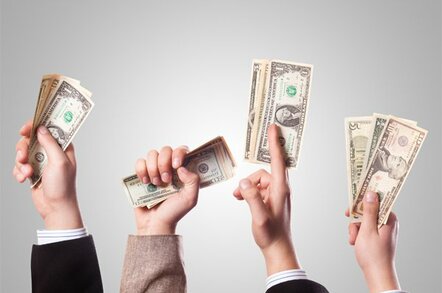 Public sector outsourcer Capita watched its shares fall just over four per cent this morning despite the company reporting a pretty decent set of results.
For the year ended 31 December 2009 Capita made sales of £2.7bn and a profit before tax of £325.1m, up ten per cent and 17 per cent respectively.
Capita booked contract wins or renewals worth £1bn in the period, compared to £1.24bn in 2008. Margin was up to 13.31 per cent, compared to 13.15 per cent last year.
Chief executive Paul Pindar said it was a strong performance and although spending had been lower by existing clients this was offset by growth of offshore work and cutting back on costs. He said the company had a decent pipeline of work and prospects for the year ahead.
The fear for companies like Capita is that swingeing public sector cuts, regardless of who wins the election, will take the shine off its business. But for its part Capita hopes increased cost cutting will bring it more work. ®