Logitech claims 'first' three-year wireless keyboard battery life
Type for yonks
Logitech will release a wireless keyboard and mouse combo it claims will operate for three years before its batteries need changing.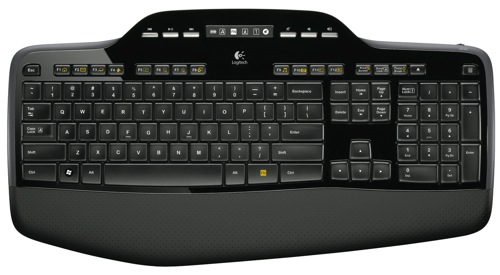 Logitech's Wireless Desktop MK710: three-year battery life
The Wireless Desktop MK710 achieves this "industry first" by using proprietary wireless technology. Logitech said that while both keyboard and mouse connect using signals sent through the 2.4GHz band of the spectrum, where Wi-Fi and Bluetooth also operate, its technology is significantly more power-efficient than either of these standards.
Use of Bluetooth is one reason why mice like Apple's Magic Mouse - reviewed here - require frequent battery refreshes.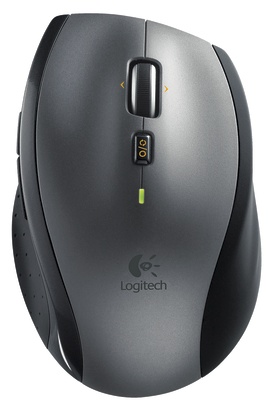 Many buttons, all programmable
Logitech's keyboard features an integrated wrist rest and a LCD status display. It connects to the host computer through an ultra-compact receiver that's barely bigger than a standard USB connector.
The Logitech Wireless Desktop MK710 will go on sale later this month for £90. ®
COMMENTS
Does it stop tea or beer?
My last 3 keyboards have died from excessive tea or beer drinking. There's no way I'd fork out 90 sheets for KB, my MS reclusa did survive an execessive beer binge after a week long hangover sitting on the radiator. Was chuffed to bits when it stopped spewing :@~FDSAHI!"*()!"£! istead of the faithful WASD.
wow!
My dell keyboard batteries lasted nearly 4 years without being changed, Feb 06 - Jan 10.
The keyboard broke before the batteries died.