ARM strengthens low power hand, targets smart grid
Extends reach with new microcontroller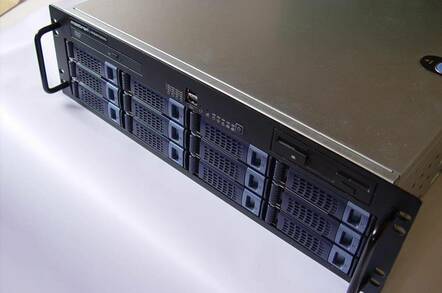 As Intel moves into its heartland territory in smartphones, processor firm ARM is extending its reach in turn. With Intel's efforts to reduce power consumption dramatically in Atom as yet unproven, ARM hangs on to its power advantage, and is moving more aggressively into embedded wireless and the 'internet of things'.
A future where broadband wireless connectivity is incorporated into just about every gadget we use creates a massive opportunity for low power, low cost chips, and this will be chased by semiconductor vendors using all the key processor architectures. Also, these chips will increasingly need to deliver a measure of intelligence as well as connectivity, as machine-to-machine and consumer devices need to collect more data and transmit it to the web - smart grid being a currently voguish example.
ARM's latest microcontroller addresses this challenge, adding greater intelligence and intensive math computation to the Cortex-M line. The M4 is targeted at web connected sensor networks, in particular the automotive, power management, embedded audio, and industrial automation segments.
The design has already been licensed by NXP, Texas Instruments and STMicro, all of which will launch products during next year. As well as greater data processing capabilities, they will support functionality such as high quality audio at low cost, in devices like headsets.
The UK company, eyeing a $15bn industry, says that the M4 will enable ARM licensees to compete with standalone microcontroller firms like Atmel and Renesas.
ARM has three ranges of processor cores, all of which will be updated during the coming 12-18 months. The Cortex-A range is for apps processors in phones and other devices; Cortex-R is the real time line; and Cortex-M goes even more deeply into embedded applications, being designed for microcontrollers. This simplified, cost sensitive design uses only one instruction set, Thumb-2, while the 'A' and 'R' ranges also run ARM and Thumb instruction sets. ARM has only 5% of the microcontroller market.
Copyright © 2010, Wireless Watch
Wireless Watch is published by Rethink Research, a London-based IT publishing and consulting firm. This weekly newsletter delivers in-depth analysis and market research of mobile and wireless for business. Subscription details are here.
Sponsored: Minds Mastering Machines - Call for papers now open