Open source - the once and future dream
Ballmer, trolls, and the next ten years
Ballmer fallout
Patents and intellectual property are FOSS's great unsolved unknowns. The industry might shake its head and tut each time Microsoft's bullish chief executive Steve Ballmer lobs a grenade with his talk of potential violations of his company's patents in Linux, but this is just theater. The real action is to be found away from the headlines, on a day-to-day basis, where corporate lawyers and opportunists fishing for easy money lodge claims of violation against those using open-source.
Such suits are not specifically aimed at Linux per se. They're part-and-parcel of doing business in a litigious country under a system of patents in software. Linux and FOSS simply get caught up in the game.
Often, deals are reached out of court to avoid the expense of fighting a long and costly battle in the weeds: It can cost up to $5m to defend the average patent litigation case in the US. Little wonder that such cases are settled out of court, either for payment or in return for licensing or payment of revenue from the product concerned.
During 2009, it was Microsoft versus Tom Tom over an alleged patent in FAT, and the case was settled privately without the sides disclosing the terms. Before that, Microsoft extended patent protection coverage to Novell and Linspire under separate agreements. Significantly, Red Hat's always held out against Microsoft's coverage.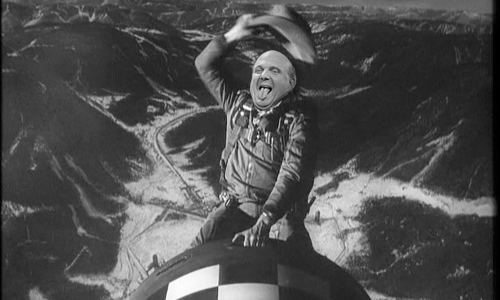 Open source provides rich ground for patent trolls and litigants. Code might might find its way into, say, a Cisco Systems router, because some third-party down the line didn't understand - or didn't bother to check - the terms of the code's license. Patents, meanwhile, are a staple of the industry: IBM is consistently the industry's single biggest patent go-getter. But, worryingly for open-source, Microsoft is catching up rapidly, as part of a policy of licensing and then monetizing patents.
The problem is that each new agreement effectively fences off an area of FOSS behind a legal arrangement on a company-by-company basis, potentially limiting the use of FOSS. The open-source community is well aware of this and companies such as Red Hat have founded organizations like the Open Invention Network to buy up patents and defuse the lawyers.
Unless the system changes, or until litigants and trolls go away, the prospect is for more of the same in the next 10 years. This prospect could see FOSS slowly hemmed in and its creation and pass-on-rights slowly strangled as claim that someone's IP is contained in the code are quietly settled in a way that people outside the case cannot verify.
The incredible shrinking patent portfolio
One hope against such a future is that those prosecuting cases can't make enough money from their claims, making the pursuit of claims uneconomical. Linux Foundation executive director Jim Zemlin pointed to the fact those buying patents portfolios have found they didn't earn as much money as they'd hoped and are pruning portfolios.
Zemlin believes the inability to monetize patents has given companies a new taste for collaboration instead of registration and prosecution.
There's also the prospect for a change in the way US patents are awarded. Zemlin thinks the US Patent and Trademark Office (USPTO) will become more "rational" and institute reforms specifically targeted at software patents now that it's headed by David Kappos. Kappos is a former vice president and assistant general counsel for intellectual property at IBM who managed IBM's patent and trademark portfolios, protecting and licensing intellectual property worldwide.
"I do think that from an administrative side the person appointed to the head of the USPTO has a good deal of experience around software. So it's to that degree that the USPTO can become better trained at discovering prior art and on the issue tougher software patents," Zemlin told The Reg.
When you consider that a former IBMer is helming the USPTO, combined with the fact the world's largest software company - Microsoft - is aggressively trying to copy IBM by registering as many patents as it can, you realize that the status quo may be here to stay. Microsoft's FAT patent, for example, remains intact despite numerous community attempts to challenge it on the issue of prior art. FAT is implemented on billions of machines, from PCs to cameras, meaning rich pickings for lawyers working on volume if not size of individual settlements.
Ultimately, Zemlin believes companies that aggressively enforce patents will lose support of developers and that any software they have will lose out in the marketplace. That's dangerous because without developers, their platforms won't get applications, and without applications, they won't attract the customers they need to make money.
"I see honest consternation from developers who avoid creating products on platforms produced by people who go around beating everybody up with their patents," Zemlin said.
Sponsored: Minds Mastering Machines - Call for papers now open