Open source - the once and future dream
Ballmer, trolls, and the next ten years
When whales eat open source
Big Software will continue to buy open-source companies, but the last decade offers little guidance for future acquistion trends. Some of the deals of the last decade were head scratchers. Citrix bought XenSource for $500 million, Yahoo! acquired Zimbra for $350m, and VMware acquired SpringSource for $420m, in addition to Sun's purchase of MySQL and Red Hat's acquisition of JBoss.
At least MySQL fit well with the Sun strategy and its CEO's beliefs in software, while JBoss dovetailed with Red Hat's aspirations as a platforms company. But Yahoo! already had mail before it owned Zimbra; smf the logic behind VMware's purchase of SpringSource remains open to debate.
Financially, the numbers are all over the map and are supported by acts of faith, not the slide rule. The best, strongest justification has been to acquire a community that the new owner can, somehow, monetize over time. It's the same kind of thinking that saw companies in the first decade of this century believe they could charge for services from supporting code already in the community.
"The numbers are out of wack," Rosenberg said, pointing in particular to VMware's purchase of SpringSource. "But compare that to what VMware would have had to have done - they could never have been able to get the community of Spring users."
What would be the fate of open-source companies bought by closed-source giants?
One risk - hardly unique to IT - is that the acquired company is stifled by the corporate culture of the buyer or - worse - deliberately killed to stop it from taking money away from the new owners' existing products. That's been a concern of many MySQL users over Oracle's purchase of Sun: Oracle has gone out of its way to avoid accusations of killing MySQL by saying it'll be kept as a separate sales and development entity.
Jaspersoft's chief executive doesn't think it's a bad thing for open source outfits like MySQL to be bought by closed giants like Oracle, but hes worried in case their open-source methods and models get "snapped out. Even the largest software vendors like Oracle have to figure out how the open-source methodology plays into their business models," Gentile said.
"I like to think Oracle's acquisition of Sun and MySQL will be an accelerator of Oracle being a good citizen in the open-source world," he added.
But regardless of whether a company is bought or whether there's value in its products, there's the question of open-source licensing.
License for madness
There are 66 "official" open-source licenses recognized by the Open Source Initiative (OSI). Each recognised license is slightly different in terms of specific geographic jurisdictions or restrictions while some are specific to companies, products, or institutions.
Of the licenses, GPLv2 is the most popular for open source, but arguably, it's not the most "business friendly" - meaning companies can't alter code or keep their changes or make money off of them. That leaves many working with the Apache Software Foundation's license, which is considered "friendly."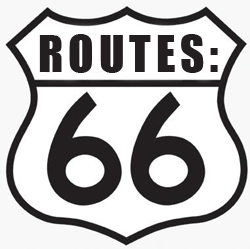 The system is confusing and acts as a disincentive to adoption. It is potentially open to abuse as people ignore the license and make the changes they want, or put open-source in the products they want without respecting the actual terms of the license. Furthermore, de Galzain believes that different licenses could hurt the international expansion for some of the FOSS companies that want to break that $1bn barrier.
This could prevent a new generation of open-source users in emerging nations and at home as they are deterred from using open source, because of the confusing and complex nature of the different licenses, or because they get burned by experience - either from lawyers or community activists pursuing those who are in accidental violation a license.
De Galzain believes the system of licenses should be made clearer and that the OSI, GPL author the Free Software Foundation, and the Linux Foundation are the ones who should be working on this. "We will have to make this license system clearer for everybody," De Galzain said.
He believes newcomers to the community should work with existing licenses - not create their own, as, for example, Microsoft did. "For a software publisher the best way to have an efficient open-source strategy is to use the common standard... so using GPL or Apache or Affero [for cloud] and not creating a new license," he said.
"For our businesses, if we want to create world wide companies and businesses... we have to use mainly GPL or the Apache license, or BSD-like basic licenses."
The Linux Foundation's Zemlin agreed license proliferation is bad, noting people already have enough difficulty in simply maintaining technical compatibility. He noted, though, the market does seem to be correcting itself around a few licenses - GPL and Apache in particular.
"For the hold outs that insist on creating new licenses I believe there should be education as to why that is a bad idea, but these seem to be rare and the market seems to be correcting itself in this regard," Zemlin said.
Sponsored: Minds Mastering Machines - Call for papers now open