Samsung shows off 4G netbook
But we'll still have to wait two years to see it here
MWC Samsung has shown off a set of netbooks equipped with Long Term Evolution (LTE) mobile broadband connectivity - a world first, the South Korean giant claimed.
LTE is the successor to today's HSPA 3G cellular networks and is designed to provide download speeds of up to 100Mb/s and uploads of up to 50Mb/s. There's much less latency with an LTE link than an HSPA one: 10ms compared to 50ms.
The downside is that, realistically, we'll have to wait until 2012 for LTE roll-outs in the UK as network operators implement the technology on the bits of the spectrum they'll be bidding for later this year.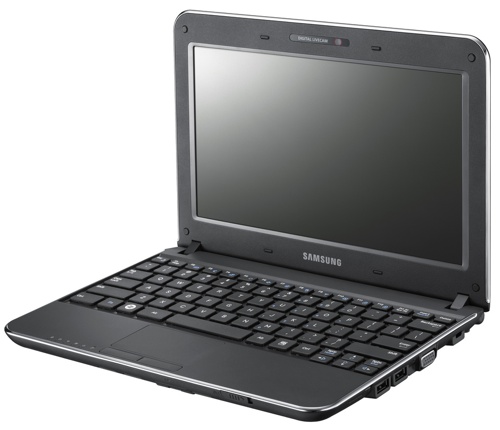 Samsung's N150: demo'd with LTE on board
By which time, of course, Samsung will have upgraded its netbook line two or three times, and the LTE-capable N150 it demo'd at Mobile World Congress this week will be no more.
The crucial thing, of course, is that vendors are working on this technology now, ensuring it will be in place in time for the emergence of LTE networks. ®
Sponsored: Fast data protection ROI?