Nokia patches N900 firmware
Bug crusher
Nokia has updated the Maemo-based - or should that be MeeGo-based - Nokia N900 smartphone/mobile computer* with fresh firmware.
It's the third N900 firmware update to be posted since the gadget's November 2009 release. It's version 3.2010.02-8 and it weighs in at a mere 16.2MB.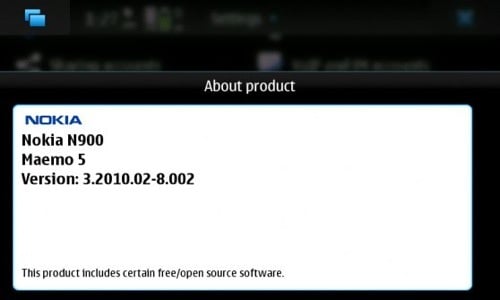 According to Nokia, handset owners can simply check for an update and the firmware patch will be delivered over the air. Or you can download it and apply it directly using the delightfully named Maemo Flasher tool.
The update doesn't appear to add any major new features, so it's clearly just a bug-fix release. That said, if you look on the various Maemo- and N900-related forums, there are still plenty of complaints about things not working yet. ®
* delete as applicable.
COMMENTS
Just got mine!
I just got mine this week and I am loving everything about it*. After I got the n810 I stopped carrying around my laptop and have been chopping at the bit for this one.
*The built-in mail client needs more of the common features found in, well, email clients.
"delete as appropriate"?
Smartphone? Nah, much smarter to carry something smaller and more comfortable (same comment applies to other larger "phones").
Mobile computer? That's my macbook and it's various peers. Or even the compaq behemoth complete with CRT screen my then-colleague used to lug around in the boot of his car in the 1980s.
No, the N900 is a pocket-puter. Something to take places where the macbook would be a liability. From cycling or backpacking, through to an event like FOSDEM where power outlets and sometimes even seats are at a premium.