MSI pitches all-in-one PC at audiophiles
Wind Top to hit the right notes?
MSI has introduced an all-in-one touchscreen desktop its claims is the bee's knees for PC audio.
The Wind Top AE2220 Hi-Fi packs in a pair of "full range" 5W speakers whose output is processed through a noise cancelling system to eliminate ambient audio interference.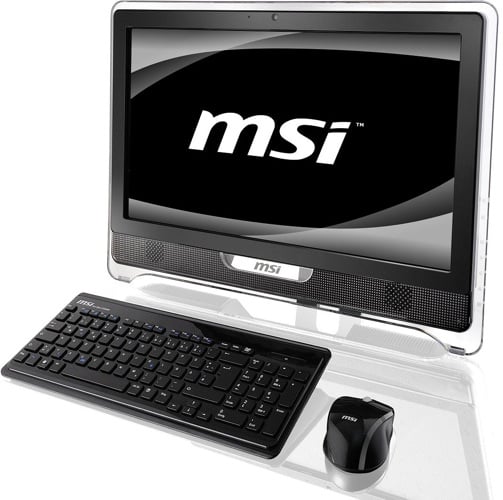 MSI's Wind Top A2220 Hi-Fi: the audiophile's all-in-one?
The result is "a sweet, soft and warm listening experience", that MSI claims, "compares favorably to other high-end audio systems".
The speakers sit below the AE2220's 21.5in, 1920 x 1080 touchscreen that can also be fed through the PC's HDMI and VGA ports.
The display is powered by Nvidia's Ion GPU - aka the GeForce 9300 - while other processing duties fall to the machine's 2.2GHz Core 2 Duo T6600. It has 4GB of 800MHz DDR 2 memory, a 640GB 3Gb/s Sata hard drive and a Blu-ray disc player.
Other specs include Gigabit Ethernet, 802.11n Wi-Fi, six USB ports and an eSata connector.
The AE2220 is priced at £800 and is available now. ®
COMMENTS
seriously?
Unless these are Bose powered I fail to see how the speakers can live up to their claim. What audiophile would stick with built-in monitor speakers anyway? Quality aside, they're never going to be loud enough at 5W!
Other than that, this is a really nicely specced machine for the price! Touch-screen as well! I'd have one for the living room or kitchen for sure.
*gets credit card out*
Hmmm
"compares favorably to other monitor-mounted cheapie speaker systems"
there, fixed.
Now, where's Hugh Jorgen spouting his nonsense about B&O?