SpinVox carcass laid bare in final accounts
And you will know us by the trail of our debt
The Mechanical Turk
SpinVox provided voice to text services, and is best known for its voicemail to SMS service. The company had 15,000 retail customers, but sought to expand into deals with large mobile phone networks, making the service available to millions of users.
SpinVox claimed the translation process was largely performed by AI-based software. The claim puzzled speech experts, who said that the state-of-art systems could not convert voicemail in noisy situations with sufficient accuracy to be economically viable.
Internet postings suggested that SpinVox employed call centres to perform the bulk of the translation. This suggestion was not corroborated until a report in late July by the BBC's Rory Cellan Jones, who also reported on unpaid suppliers.
Insiders speaking to The Register provided more detail. We also revealed how prestigious non-exec Patricia Russo joined and left almost immediately, how the loans had a very short fuse, and how SpinVox's patent portfolio contained no speech IP, but did describe (in great detail) a Mechanical Turk:
"Because human operators are used instead of machine transcription, voicemails are converted accurately, intelligently, appropriately and succinctly into text messages (SMS/MMS)," founder Daniel Doulton wrote in a 2004 patent filing.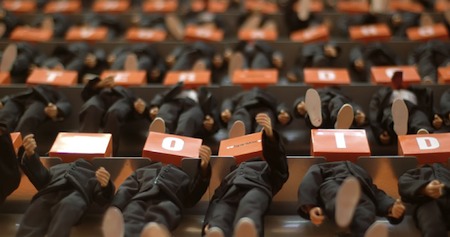 Any prudent investor, we noted last year, would have asked how many staff SpinVox employed, and how many messages they process, to determine its cost base and scalability. A company performing translation largely based on software would have been able to scale to meet the demands of millions of users, but one largely dependent on call centre staff, as SpinVox turned out to be, would have been constrained by wage costs and a limited pool of qualified labour.
Now it's all over for SpinVox, bar the counting - who won and who lost out. Staff who held ordinary shares (in some cases, instead of wages) receive nothing.
Audited accounts still need to be filed at UK Companies House. ®