Isilon flashes up NAS clusters
Metadata in SSD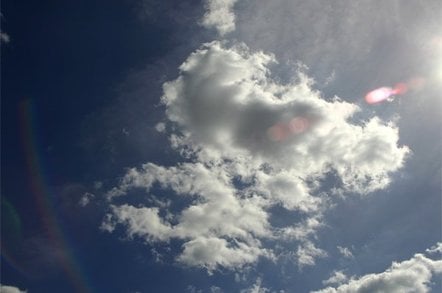 Isilon, which makes scale-out NAS clusters up to 10PB in size, is turbo-charging them by adding NAND flash to speed metadata operations.
The company's S-Series and X-Series product lines will have STEC flash drives added to hold file metadata, with user data files stored on hard disk drives as before. This will enable Isilon to process data read and write operations faster. More specifically Isilon says the SSDs will speed up metadata-intensive namespace operations such as those found in server virtualisation, electronic design automation (EDA) and financial quantitative analysis, as well as traditional NAS applications such as home directories and replication.
There are three new products; the 5000S-SSD, 10000X-SSD and 32000X-SSD. Isilon says they deliver an 8X improvement in latency and, on the X-Series, twice the IOPS performance of its non-SSD products. The 10000X-SSD has two 100GB STEC SSDs alongside its ten 1TB SATA drives. Four are used in the 32000X-SSD with its 32 1TB SATA drives, but just one is used in the 5000S-SSD with its 11 450GB 15K SAS drives.
For the X-Series, the SATA drives and SSD are optimised for concurrent and sequential throughput workflows; on the S-Series the SAS and SSD drives are optimised for random read/write IOPS.
How does the flash-enabled Isilon kit compare to NetApp filers with the PAM (Performance Acceleration Module) added? Isilon marketing VP Sam Grocott said: "It's brute force. They're storing all data at the block level on SSD, a very expensive approach. We split the metadata from the file data. The bulk data goes on SATA or SAS [hard drives] and the metadata goes on SSD."
Asked to position the new Isilon product with Avere's DRAM, NV-RAM and SSD-enhanced FTX filer accelerators, Grocott said: "Avere is doing some really cool things, very intelligent caching. It's complementary to Isilon's scale-out NAS. Frankly it can run with us."
Isilon is pushing the cost advantages of using less-expensive hard drives for bulk data storage with the costly SSDs just used for the metadata storage. Grocott said: "Over time SSD economics will come down. Will Isilon do SSD cluster nodes? Absolutely."
Isilon reported a profitable last quarter for 2009, a watershed in the company's recovery from previous mis-steps. It has also won microprocessor designer ARM as a customer. ARM makes processor chips used in millions of mobile phones and mobile Internet devices and is deploying an Isilon IQ 10000X-SSD cluster to accelerate the replication of hundreds of millions of files.
It uses Isilon's asynchronous data replication software SyncIQ to send files to a secondary Isilon IQ 12000X cluster. With this set-up, ARM says it can identify and replicate changed files in six hours, compared to 45 hours with traditional NAS.
With Dell buying Exanet on Tuesday and IBM introducing SONAS on Thursday, the scale-out NAS cluster product area is getting businer by the day.
The IQ 5000S, 10000X-SSD and 32000X-SSD products are immediately available. List pricing is $59,000 per node for the 5000S-SSD, $65,000/node for the 10000X-SSD and $125,000/node for the 32000X-SSD. ®
Sponsored: Minds Mastering Machines - Call for papers now open