Aging telco calls DWP, gets £237m payout
DWP extends BT network deal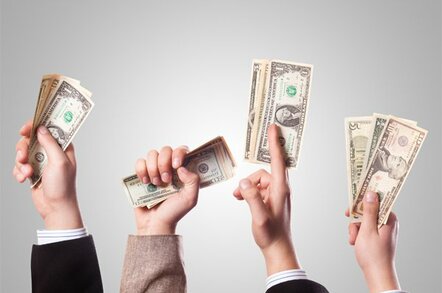 The Department for Work and Pensions has added another three years to its contract with BT for networked IT services
Under the new deal, worth a minimum of £237m, BT will continue to provide converged IP networks and telephony, plus a range of conferencing services.
It will apply to a number of organisations under the DWP umbrella, including Jobcentre Plus, the Pensions Service, the Disability and Carers Service, the Northern Ireland Social Security Agency and the Child Maintenance and Enforcement Commission.
Among the plans are to develop further the DWP's contact centre infrastructure, increasing the number of seats from nearly 22,000 to 30,000 in the course of this year. It is currently handling up to 400,000 calls a day.
A spokesperson for the DWP said this will also enable it to "drive out further improvements in customer service".
Work will also be directed at ensuring that communications and the network services programme complies with the government's plan for the Public Sector Network – effectively a network of networks for communications in the sector.
Sir Leigh Lewis, permanent secretary for the DWP, said: "Our relationship with BT has already played a major role in modernising the department's operations, enabling us to become even more customer focused and meet our customers' ever more complex communications needs. The extension of our contract with BT will ensure that we are able to further improve our service to our customers, reduce costs and move closer to our objective of meeting Public Sector Network programme requirements.
The current contract has been in place since December 2005.
This article was originally published at Kable.
Kable's GC weekly is a free email newsletter covering the latest news and analysis of public sector technology. To register click here.
Sponsored: Minds Mastering Machines - Call for papers now open