Viking frogmen chase Street View spymobile
Google enjoys a traditional Norwegian welcome
Last weekend saw the launch of Google's privacy-busting Street View in Norway, and it didn't take long for locals to spot a traditional Viking welcome for the Great Satan of Mountain View's spymobile on the streets of Bergen: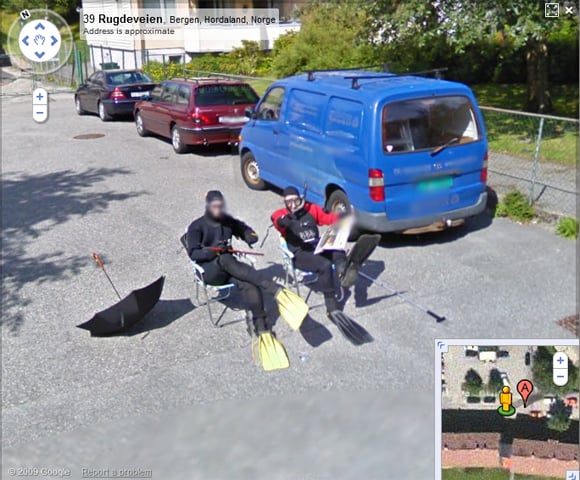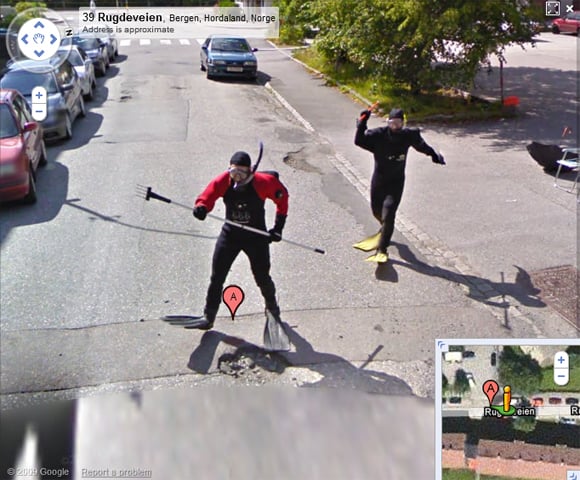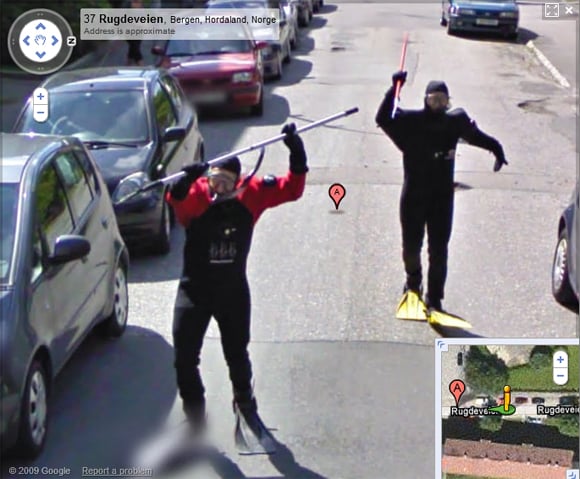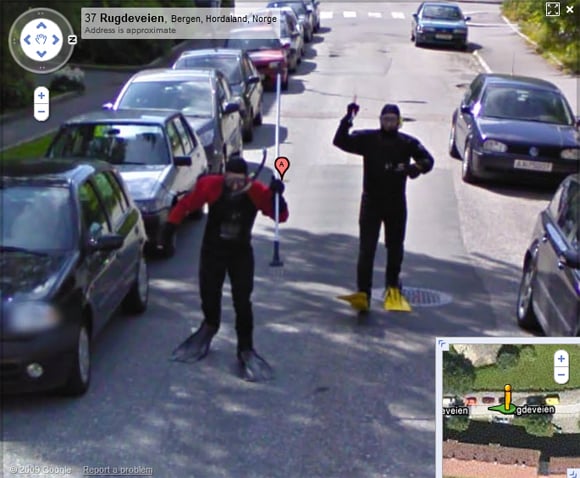 Luckily for the Google operative, he was able to outrun the belligerent, rubber-clad locals and make good his escape: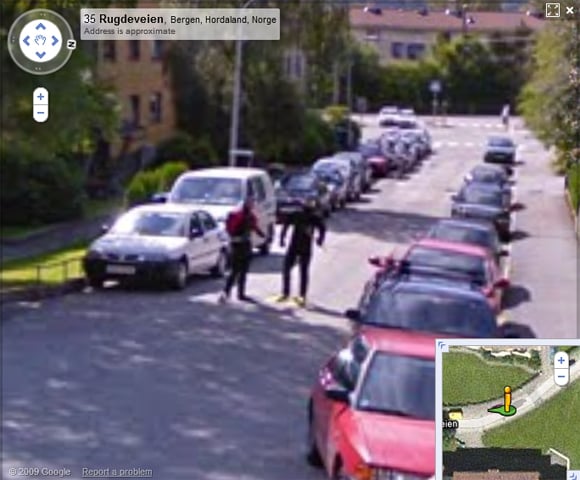 Good stuff. This entertaining spectacle has prompted Norwegian paper Aftenposten to not unreasonably ask "Who's chasing Google with fish spears?" ®
Sponsored: Are DLP and DTP still an issue?