Bishop Hill: Gonzo science and the Hockey Stick
Torturing the climate numbers until they confess
So when you do get an educated outsider looking at these things maybe you can come up with an unbiased way of dealing with the questions. The question isn't going to go away. The theory that CO2 will absorb heat is true other things being equal. What we don't understand is that the other things are equal. It won't go away.
One thing that resonates with Register readers is that in the private sector, someone making such dubious claims would be shot down, as you point out, because the consequences involve other people's money. This wasn't the case with the state and UN and EU funding for climate science - where anything goes. It doesn't have the same rigour. The irony is that people say 'business automatically corrupts scientists'.
My way of looking at that would be whether you can ever get a publicly funded scientist to give you an honest answer. Because if a publicly funded scientist says their area is a problem, they'll be a better-funded public scientist! How do you escape that when the bulk of your science is coming from the government?
That's not going to change in the near future. The only way is to have outsiders looking at what they're doing. Whether that's bloggers, or independent researchers, or maybe even somebody within the state machine, I don't know.
The fact is the people who are there have vested interests and that has to be recognised.
Isn't that quite a cynical point of view? It's almost like saying the state shouldn't fund the police at all, because they're just going around creating crimes, and creating jobs for themselves.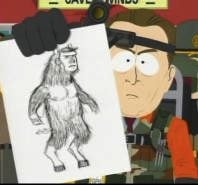 I think you have to design systems of control and audit that recognise that interest. You can't put scientists up on a pedestal and assume they are these machines that operate without those normal human pressures on them. If they see money at the end of it, there will be a temptation to follow that money. Not all of them, but some of them will. You can't trust that the advice you're getting as a policy maker is unbiased.
There's a dynamic though, isn't there. Politicians look for something to do, to be busy; the media looks for scares; the scientists provide the justification for the scares - it's really a three way relationship, and we've seen it with health issues and other environmental issues too.
Like BSE, yes. If I was a policy maker I would be a bit nervous about some of the advice I was getting. Particularly when people do want to cover their backsides. It's safer to say there's a problem, because then your backside is covered and you'll get more funding.
So is ensuring there's a plurality of funding sources the answer?
Obviously, that would be where I come from. I'm a libertarian and yes, I don't think governments should be involved in funding science. But it's not going to happen in my lifetime. ®
Bootnote
This week Michael Mann was exonerated by his employer Penn State University, after an internal misconduct investigation. The investigators failed to contact McIntyre, Wegman or any other critics of Mann's work [PDF, 102kb] One of the two investigators admitted he had not read the Climategate emails at all. However, his work has been forwarded to a full investigating committee which will examine whether Mann is "undermining confidence in his findings as a scientist, and given that it may be undermining public trust in science in general and climate science specifically".
Sponsored: Minds Mastering Machines - Call for papers now open