Intel pours vPro sauce on latest Core chips
Promises sysadmins remote viewing power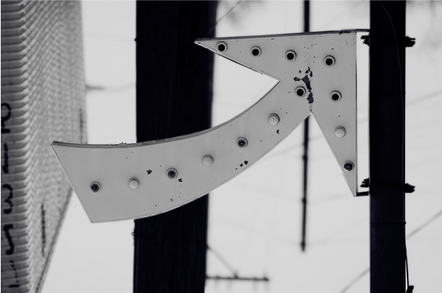 Intel yesterday unveiled a raft of vPro products based on the Core designs it debuted last month, showing the oft overlooked business desktop market a rare bit of love.
The vendor unveiled its 2010 client chip lineup at CES last month, in the shape of the Core i5 and Core i7 parts. The parts are built on Nehalem and have been produced on Intel's 32 nanometer process.
Yesterday saw the unveiling of the business specific range, spanning desktops and laptops, with the vPro moniker flagged up big time.
The vPro products all feature Turbo Boost, which ramps up the clock speed of the processors. In a nod to frustrated sysadmins, the parts feature Keyboard Video Mouse (KVM) Remote Control, which Intel says will work the chips' integrated graphics to allow systems to see remotely exactly what users see on a given machine - and change it accordingly.
The remote possibilities also include Anti-Theft technology, which will lockup PCs if "a central server of built-in intelligence concludes it is lost or stolen". Power management is also remotely manageble.
They also feature the same virtualisation, and power management technology found across the Core line up.
Being pro spec products, we can expect a premium over the mainline products, though the vendor hasn't posted a full price list yet.
Which illustrates the problem Intel has with its business specific technologies. Many companies, particularly smaller ones, have tended to compare business client PCs with models pitched at the consumer market - and opt for the cheapest option; hence the surprisingly high number of Celeron PCs still running in offices around the world.
The vPro management capabilities will no doubt appeal to harassed sysadmins, but ultimately, it's the accountants Intel is going to have convince. ®
Sponsored: Minds Mastering Machines - Call for papers now open