CloudLinux promises virtual benefits for high rollers
Red Hat and Ubuntu de-fluffed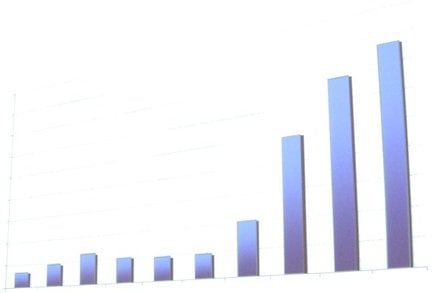 When it comes to the cloud, there's Linux and then there's Linux, and Igor Seletskiy believes he's built a Linux better than the current generation of distros for service providers serving up tens of thousands of sites.
Seletskiy's CloudLinux is a Red-Hat based distribution that builds in Linux virtualization technology and has been architected to isolate individual web sites running in instances.
The difference between CloudLinux and other combinations of Red Hat or Ubuntu running virtualization technologies like Xen, KVM, or VMware, is that CloudLinux is more efficient, according to Seletskiy.
CloudLinux installs just a single version of the kernel, operating system, and library, and uses just one copy of the Apache server that comes with CloudLinux instead of a copy for each instance.
Seletskiy, who will discuss CloudLinux at this month's Parallels Summit, told The Reg Thursday that the current approach to using Linux in the cloud with virtualization works in the enterprise but not for service providers running tens of thousands of servers. That's because each instance will need additional server compute power simply to power the duplicate copies of the kernel, operating systems, libraries, and software such as Apache that they load.
"The problem with virtualization products is they don't achieve the density needed for service providers - they are for enterprises," he said. "With our product they can increase the density."
Seletskiy, the founder and chief executive of CloudLinux, has a 13-year history in the web-hosting space, building server management and administration software with his former company Positive Software before it was sold in 2005. PSOFT devised the single- and multi-server control panels CP+ and H-Sphere, and FreeVPS container-based virtualization.
He founded CloudLinux in October and has 10 employees, who include Linux kernel and application developers.
CloudLinux is a clone of Red Hat, built using repackaged and recompiled Red-Hat modules, with a fork of OpenVZ that creates independent and isolated containers and is available under the GPL. The Linux uses Apache to serve page requests to each isolated module.
CloudLinux will allocate a pre-determined amount of compute resources such as processor, I/O, and memory to an instance, which CloudLinux calls lightweight virtual (LV) environments. If a web site running in the LV fails or is slammed, it won't take down the entire server and all the thousands of other sites also running on it.
Seletskiy has tested CloudLinux internally on a dual, quad-core server running 8GB of RAM with software including Joomla and WordPress.
His first customers are service providers CartikaHosting and VPS.net. Currently on version 5.4, to mirror the current release of Red Hat Enterprise Linux, future development plans for CloudLinux include improvements in control of resources and optimization for databases. ®
Sponsored: Minds Mastering Machines - Call for papers now open