HP ordered to pay £200m in interim damages ruling
Sky is the limit for total figure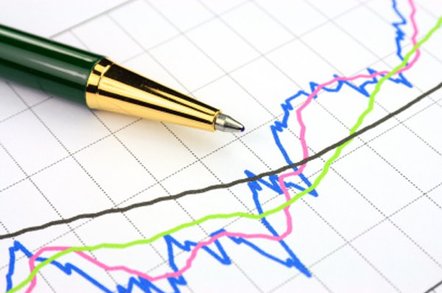 The High Court has ordered Hewlett-Packard to pay BSkyB £200 million in interim damages, according to press reports. The interim award follows a ruling last week over a contract tendering process.
Computer Weekly reports that the damages must be paid within 14 days, by 17th February.
"[HP] shall make an interim payment on account of the damages to which the claimants are entitled in the amount of £200m by 4.30pm on Wednesday 17 February 2010," it quotes trial judge Mr Justice Ramsey as ruling.
EDS was found guilty of fraudulent misrepresentation in the way that it won a contract from BSkyB, which owns TV network Sky, to build a customer relationship management system. HP has since acquired EDS and is seeking permission to appeal the ruling.
The High Court found that while EDS's sales processes in general did not involve fraudulent misrepresentation about how much the system would cost and how long it would take, as Sky had claimed, it did rule that one EDS employee was dishonest in his claims about how long it would take.
That meant that HP could no longer rely on a cap on its liability to Sky contained in the contract it had signed with the broadcaster. The Court has now told it to pay £200m within a fortnight while it calculates the final damages.
One IT lawyer said that this was bad news for HP and meant that the ultimate damages would be even higher .
"This envisages losses to be in excess of £200m because it is unlikely that the judge would make a lower award than £200m when he gives full judgment as this would mean there would have to be repayment by BSkyB," said David McIlwaine of Pinsent Masons, the law firm behind OUT-LAW.COM.
McIlwaine said that companies in HP's position would usually seek to negotiate a settlement once a court's ruling had been given but before final damages had been calculated. He said, though, that the High Court's interim damages award will make this a difficult process for HP.
"This gives an incredibly tight window for the parties to reach a settlement," he said. "HP might try to settle by offering not to appeal the decision, giving Sky certainty that it would not be overturned. In return they would try to reduce the damages but they are unlikely to reduce it much below the £200m."
McIlwaine said that a negotiated settlement would at least give HP the opportunity to pay the damages through a series of scheduled payments rather than in one massive block.
The case was keenly watched by IT providers who worried that it might result in standard sales processes being defined as fraudulent by the courts. The ruling's focus on one individual, though, reduced its impact, experts said.
It was widely anticipated that a finding in favour of BSkyB would trigger a large-scale review of sales processes. However, given the emphasis in the judgment on the dishonest conduct of one man, and that only one of the five allegations of fraud against EDS succeeded, the ramifications for the IT industry may be less significant than expected," said McIlwaine when the ruling was published. "Importantly there were no findings in Mr Justice Ramsay's judgment of more systemic or widespread internal failures or recklessness in relation to EDS's sale processes."

Copyright © 2010, OUT-LAW.com
OUT-LAW.COM is part of international law firm Pinsent Masons.
Sponsored: Minds Mastering Machines - Call for papers now open